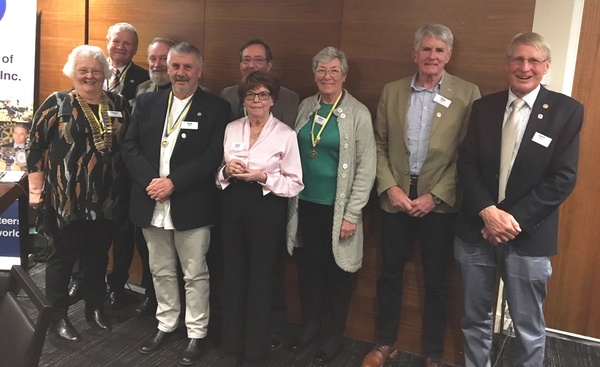 With 100 years of Rotary in Australia to be celebrated in 2020 and with the recent board changeover at the local Ocean Grove branch, Rotary is seeking the help of the Ocean Grove, Barwon Heads community.
Newly appointed Rotary Club of Ocean Grove president Marion Walton said the club needs help identifying worthwhile local projects to commemorate the milestone.
"Firstly we would like to get a better understanding of what the local community wants to enable us to make important decisions about our service priorities moving forward," she said.
"We don't presume to know what the community wants even though we do get suggestions and requests from time to time from various interest groups.
"We would like to involve as many people as possible in giving us feedback about the communities needs and how Rotary can be of assistance."
Ms Walton said the club is asking members of the community and special interest groups to go to rotaryoceangrove.org.au and provide feedback as what they believe are the community's most
pressing needs and how they believe Rotary can be of assistance.
"No suggestion will be too big or small, if we have to, we will work for years to achieve a worthwhile objective," she said.
"We would like to have this information back by September 30 if possible."
Once Rotary has the information, it is aiming to discuss it with community leaders, prioritise the projects consider what it can and can't do then publish the results.
"This is a wonderful opportunity for the entire community to be involved and have their club working towards a common goal," Ms Walton said.
"For many years the Rotary Club of Ocean Grove has been helping communities both here and overseas.
"Locally Rotary has been involved in projects from recycling playgrounds to community service awards, including primary and secondary student awards."
Rotary also supports organisations like Riding Develops Disabilities, Surfing for the Disabled and many more.
The club has provided over $60,000 to charities both here and abroad during the last 12 months.
All feedback is welcome at rotaryoceangrove.org.au.