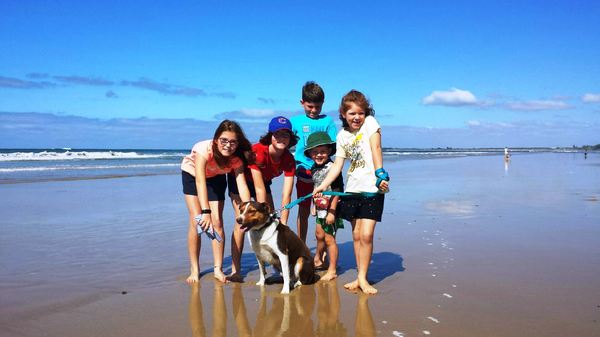 Dogs would be banned permanently from Ocean Grove if a vote from City of Greater Geelong is successful.
A dog-free zone has been suggested due to a high number of reported incidents in the area, including 27 dog attacks in the first six months of 2019.
City will vote on a recommendation to run community consultations on proposed new dog controls to the area from Breamlea to Collendina.
Barwon Coast Committee of Management (BCCM) presented a list of recommended changes, which would include:
Prohibiting dogs from the Ocean Grove main beach. The beach is currently a conditional off-leash area.
Altering seasonal zones to allow dog access to beaches between 8pm and 8am during restricted periods.
Creating a horse zone along a stretch of beach west of 13th Beach Surf Life Saving Club, where dogs will be required to be kept on lead at all times.
Reducing the number of dog control orders from five to three, making it easier for the community to understand and comply.
BCCM received 164 reports of noncompliance for dog rules on our beaches for the first half of this year – 134 were for incidents for off-leash dogs in on-leash zones.