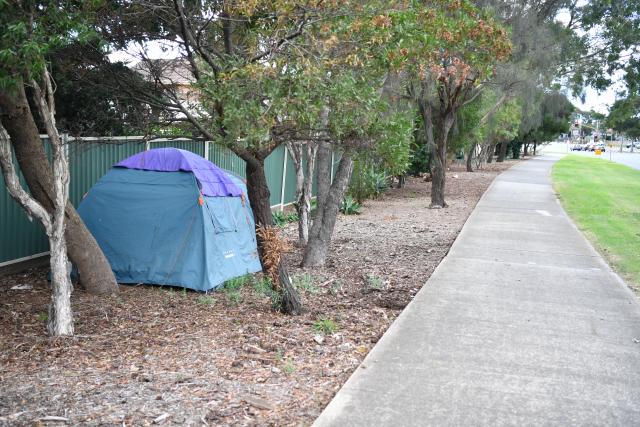 Matt Hewson
Organisers for Geelong Housing Action Group's (GHAG) rally and march for Homelessness Week 2022 hope to atrract a large crowd in Geelong's CBD.
The rally, on Saturday August 6, begins at 12.30pm in the Little Malop St Mall, and aims to help spread awareness of the growing problem of homelessness in Geelong.
After hearing from a number of guest speakers the rally will march through Yarra St, Malop St and Moorabool St before returning to the mall area.
GHAG co-convener Heather Iverson said homelessness was something that threatened many people, especially since the beginning of the COVID-19 pandemic.
"Homelessness was a massive issue before COVID, and since the pandemic has begun to impact people who probably wouldn't have been impacted before," Ms Iveson said.
"One of our goals as a group is changing the thinking around homelessness, changing the stigma that's still there, that people somehow choose this.
"There's a real misconception around who is homeless and who it threatens. This is on many people's doorstep, it's a very near possibility for many, many people.
"I've met a lot of people who, sadly, have since died because of homelessness, but we don't really hear about it here in Victoria. There's a real hush-hush about the impact of homelessness here, and a lot the general public don't know about because they don't work in these kinds of jobs or see it directly for themselves."
GHAG is a small, independent group that maintains distance from any particular political cause, and Ms Iveson said she hoped more people could get involved with bringing attention to the issue of homelessness.
"We don't have funding, we don't take donations, for us it's really about shifting people's thinking and lobbying ministers and councils," she said.
"We're a small group of people of different genders and ages, but we're really aware there's a lot of scope to have a broader cross-section of people in terms of ages. We'd really like to see more young people coming on board."