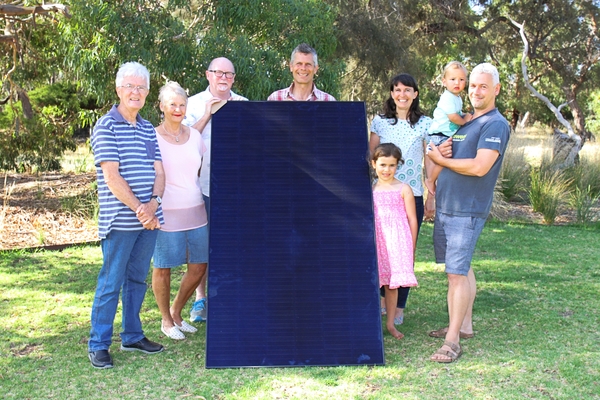 Ocean Grove Community Association (OGCA) and 100% Clean Bellarine will soon launch a new community solar and battery program designed to make it easy for homes and businesses to go solar.
The OGCA and 100% Clean Bellarine have partnered with Mondo, experts in community energy projects, and local installer City to Surf Solar, to provide a solar and battery offer for residents and business owners across the Bellarine.
"We know that many people want to get solar panels and batteries but feel overwhelmed with the options and complexity," project organiser Suzie Brown said.
"So we decided to do the hard work for the community and create a program to make it easy to get solar and access the government rebates and loans."
"We tendered for solar companies to provide the program to our community and selected Mondo and City to Surf Solar as they offer good value for good quality solar and battery systems.
"City to Surf is a local business with a long track record of installing quality solar systems and batteries across the Bellarine, while Mondo has worked closely with other community energy groups to help them achieve their aspirations for renewable energy."
The program will offer the opportunity to purchase high quality solar systems tailored to match the individual needs of residents and businesses in Ocean Grove and the wider Bellarine region.
Each system will also include an Ubi –a smart control device which efficiently monitors and manages energy and will open up the potential to trade power with neighbours in the future.
As part of the program, Mondo will also donate a large solar system to a non-profit community facility in the region.
With the help of a community grant from Geelong council, OGCA and 100% Clean Bellarine have initiated the program to help transition the Bellarine to a zero emissions future. It is expected that this ambition will bring strong cost savings to electricity users.
100% Clean Bellarine president Karen Weaver said the not-for-profit organisation had a goal of achieving 100 per cent renewable energy in the region.
"Our vision is to integrate an energy supply where everybody can actively participate in the generation, storage and sharing of electricity throughout the Bellarine," she said.
Information sessions will be held on Wednesday, February 26 at Shell Road Pavilion, Ocean Grove at 1.30pm and 7.30pm.
For more information or to register for the program, visit: www.ogca.com.au.