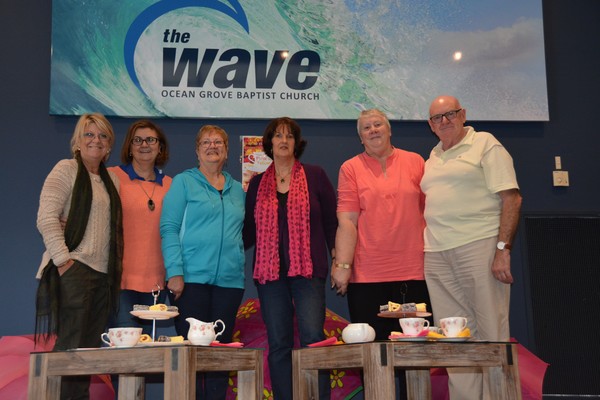 The Wave Ocean Grove Baptist Church is holding its sixth annual morning tea for cancer.
The Colour Our World for Cancer morning tea is a fun event with auctions, prizes, food and of course, morning tea.
"It's a great opportunity for the community, and it brings the community together," church pastor Sandra Cooper said.
"Fund-raising is increasing each year, and it's really lots of fun while supporting a worthwhile cause. All of us, in some shape or form, have been affected by cancer."
Morning tea goers are encouraged to wear something pink or yellow.
"We get tremendous support from local businesses," pastor Cooper said.
The morning tea will be held at The Wave Ocean Grove Baptist Church on Thursday 18 May from 10am to noon and is $10 entry. Contact Sandra Cooper for bookings on 0418 890 457.