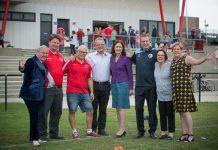 By MARK HEENAN THE wider Ocean Grove community, club sporting representatives and political figures came together for the historic $6 million Shell Road sports pavilion...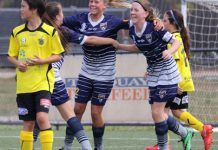 CIERA Major and Ashleigh Pickett, two local Ocean Grovers, were a part of the new WNPL club Galaxy United's first win. They played in the...
By MARK HEENAN OCEAN Grove's Shell Road sports precinct becomes a reality this month when the state-art-of-the-art $6 million facility invites the public to attend...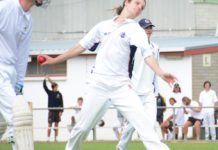 Compiled by Des Every UNDER 17s The Under 17 combine team are almost locked away for some well-deserved March action as they enter the final...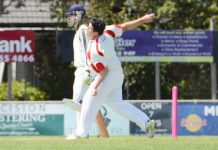 WALLINGTON upstaged former Grubber coach Lucas Cameron's final A Grade outing with Ocean Grove Cricket Club after the Wallabies completed a 25-run win on...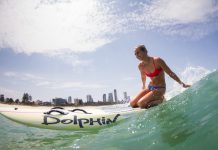 FIVE-time Pier to Pub winner Harriet Brown will attend a Life Saving Victoria session aimed at females staying in lifesaving at Ocean Grove SLSC...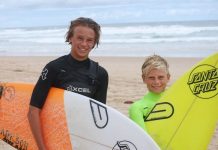 Compiled by Stephanie Asher THE sky was the limit for young Ocean Grove local surfers in tough conditions at Phillip Island at the second...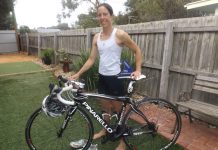 By MARK HEENAN OCEAN Grove local Georgie Mervin said it was a nice surprise to be the first ever female winner of last month's inaugural...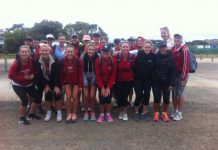 By MARK HEENAN ENTHUSIASTIC Ocean Grove Netball Club senior players took part in an 18-kilometre team bonding hike from Anglesea to Jan Juc on Saturday...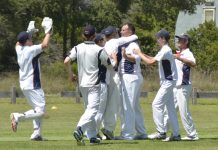 By MARK HEENAN IN-FORM Collendina booked a BPCA A Grade finals berth following an impressive 91-run away win over Barwon Heads. Cobra co-coach...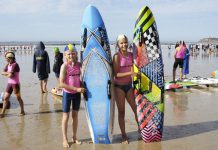 THE 1000 plus state wide competitors on Saturday February 14 at Life Saving Club Junior State Carnival saw Ocean Grove SLSC nippers perform exceptionally...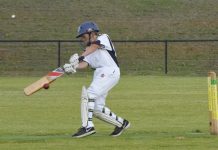 by DES EVERY UNDER 17s THE Under 17 combined Ocean Grove/Colledina team make the journey to Leopold to take on Leopold Peel in this must win...