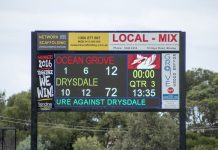 VOICE photographer JAMIE CULLUM captured the excitement of the official opening of competition points of Ocean Grove's Shell Road sporting precinct on Easter Saturday. A...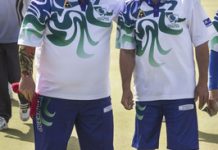 THREE Ocean Grove Pennant sides have enjoyed the ultimate glory as the bowls season comes to a close. The minor premiers were slow to bounce...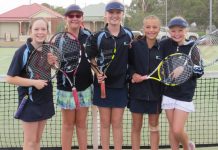 By JEN FRANKS IT has been a very successful summer season at Ocean Grove Tennis Club with seven junior teams playing in grand finals. Three teams...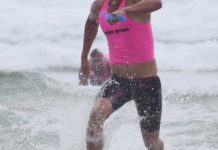 OCEAN Grove competitors performed exceptionally well across the two days of competition with their junior under 17 boys and girls teams taking home the...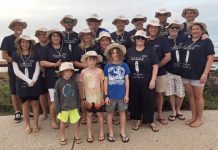 March was a big month for SOUL with a trip to Middleton to defend the Interstate Longboard Challenge title won last year at Ocean...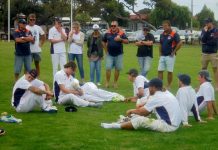 By MARK HEENAN ANGLESEA fought off a spirited challenge from a gallant Collendina to claim their first ever BPCA A Grade premiership title on Sunday...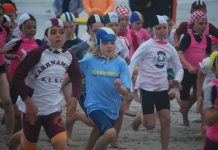 Compiled by Stephanie Asher THE future elite stars of the Ocean Grove Surf Life Saving Club were on show at last weekend's Victorian Junior...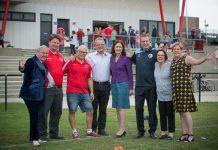 By MARK HEENAN THE wider Ocean Grove community, club sporting representatives and political figures came together for the historic $6 million Shell Road sports pavilion...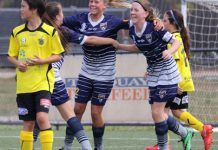 CIERA Major and Ashleigh Pickett, two local Ocean Grovers, were a part of the new WNPL club Galaxy United's first win. They played in the...
By MARK HEENAN OCEAN Grove's Shell Road sports precinct becomes a reality this month when the state-art-of-the-art $6 million facility invites the public to attend...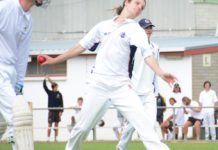 Compiled by Des Every UNDER 17s The Under 17 combine team are almost locked away for some well-deserved March action as they enter the final...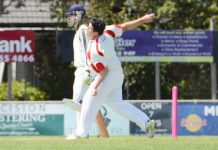 WALLINGTON upstaged former Grubber coach Lucas Cameron's final A Grade outing with Ocean Grove Cricket Club after the Wallabies completed a 25-run win on...