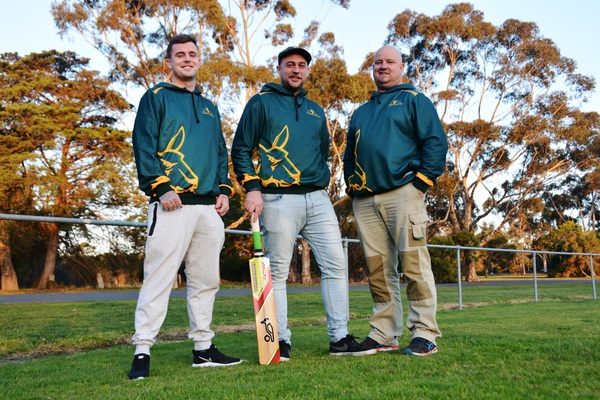 By Justin Flynn
Wallington is poised to regain its place among the Bellarine Peninsula Cricket Association's A Grade competition according to club leaders.
The Wallabies have spent two seasons with their top grade side playing B Grade, but with the revamped BPCA competition into A1 and A2 grades with promotion and relegation, they believe they can make the step into A Grade next season.
Wallington will play in A2 Grade this season with the two grand finalists to be promoted to A1 the following season. The bottom two sides in A1 will be relegated to A2 Grade.
We weren't doing as well as expected and we took that step back as a plan to step forward and it's worked really well," coach Daniel Harrison said.
"Last year we rated ourselves to be not quite finals in A Grade, but around the mark and then I think we've proved ourselves only losing three games in the last two seasons.
"I think the last couple of years we've been in the position to strive towards winning a premiership and that's been a realistic goal for the club. We'll get that chance now to earn our spot."
Wallington finished minor premiers in its two seasons in B grade, losing a grand final and a semi-final.
"It's exciting – we've worked hard to get where we are," club president Ross Moreland said.
"We took a step back onfield and it was hard at the time to do that, but it's proven that as far as a rebuild, it's been a good step.
Moreland and Harrison were enthusiastic about the revamped competition.
"Everyone around our club has welcomed it and think that's great for us," Moreland said.
"It's going to prove to our players exactly where we are – if we're good enough, we go up, if not, we keep rebuilding.
"The numbers we've picked up this year are just massive compared to previous years."
Assistant coach Anthony Close, a batsman and spin bowler, has crossed over from Bell Park and has played at Corio and North Shore.
The club will celebrate its 70th birthday this season and will hold a 'sign up day' on 2 September at the clubrooms starting at 10am.