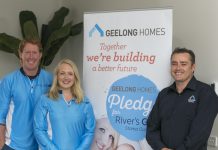 HAYDEN Real Estate is auctioning a brand new Oakdene home this month, in support of Geelong-based Sudden Infant Death Syndrome (SIDS) charity, River's Gift. Ocean...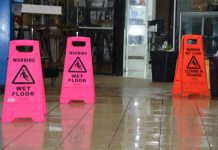 FREAK storms hit Ocean Grove last Wednesday with several streets temporarily underwater. The Terrace Arcade was flooded before store owners quickly mopped the water, according...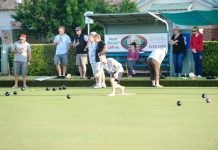 LOCAL groups will soon hit the greens, with entries opening for the Ocean Grove Bowling Club's annual Community Bowls competition. Organisor John McConville said...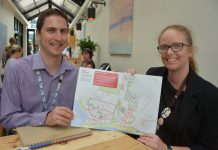 By LUKE VOOGT LOCALS will get their say this month on what could be Ocean Grove's biggest footpath project to date. Last Thursday Council Senior...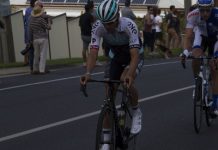 PETER Kennaugh claimed honours in the Cadel Evans Great Ocean Road Race on the weekend. Huge crowds lined the streets to cheer Team Sky's two-time...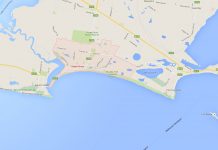 POLICE have confirmed that at least three people have died in a plane crash near Ocean Grove on Friday afternoon. The aircraft crashed into the...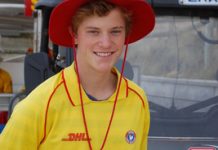 Name: Oliver Burgess How many years have you been a surf lifesaver for? Two years. What do you enjoy most about being a surf lifesaver...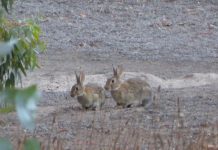 BELLARINE Landcare recently secured about $5000 from the Victorian Rabbit Action Network, to help rid the Peninsula of its furry pests. Rabbits cause more than...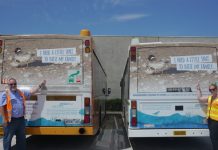 TWO Geelong buses are taking the important hooded plover message to the streets with new signage this month. Featuring a photo of a hooded plover...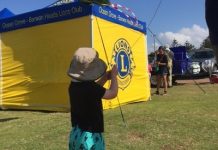 SCORES of Ocean Grove children braved strong winds on Australia Day to fly a kite with the local Lions Club. OGBH Lions Club president Lloyd...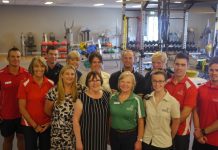 BELLARINE Aquatic and Sports Centre (BASC) opened its new fully-serviced gym to the public this month. Ocean Grove councillor Jan Farrell was at the opening...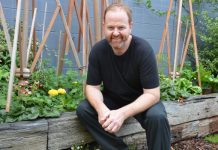 By LUKE VOOGT OCEAN Grove Business Association recently elected its new president - Driftwood Cafe owner Ty Simons. Ty has been in the business association since...