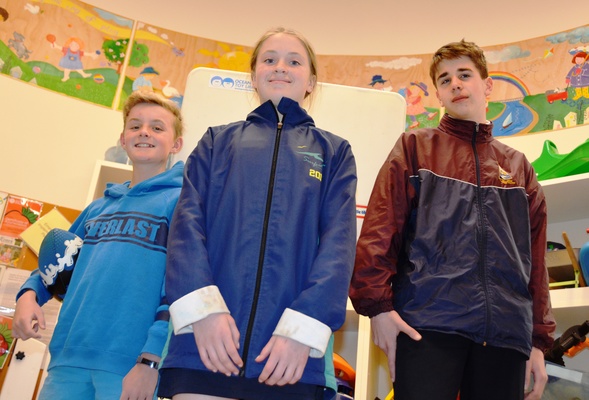 By Justin Flynn
Four young Ocean Grovers are giving back to the community by volunteering at the local toy library.
Mannix Walsh and Freya Borg from Ocean Grove Primary School, Bellarine Secondary College's Joshua O'Neil and Surfside Primary's Kira Savage have been donating or have donated their time at Ocean Grove Toy Library and love it.
Mannix is volunteering on Saturdays for the duration of term three.
"It sounded like fun – seeing all the toys and happy kids and helping their parents," he said.
"Volunteering is important so that young people can get experience in working.
"Volunteering also helps people have better lives and makes me feel happy that other people are happy."
Year 8 student Joshua started volunteering at the toy library in 2016 as part of the Ocean Grove Rotary Club Youth Program.
"I chose to help out at the toy library, since my family used a toy library when I was little," he said.
"My favourite part of being at the toy library is seeing the kids' excitement when they come in and choose new toys.
"It is important to volunteer, without them in the community there wouldn't be as many activities. It makes the community richer when families have more options. It's a small sacrifice of time but it helps to contribute."
Kira worked at the toy library for term two.
"I did it for the Rotary Junior Community Award and I thought it would be different to try something new and it turned out really fun," she said.
"I liked borrowing/returning toys on the computer and working/changing up the display."
Freya also chose the toy library as part of the Rotary Junior Community Award.
"I was doing the Rotary Junior Community Award and I saw the toy library while doing karate next door," Freya said.
"I loved the idea of volunteering at the toy library. So the fun began.
"I believe volunteering is important because it allows people to access amazing things like the toy library."