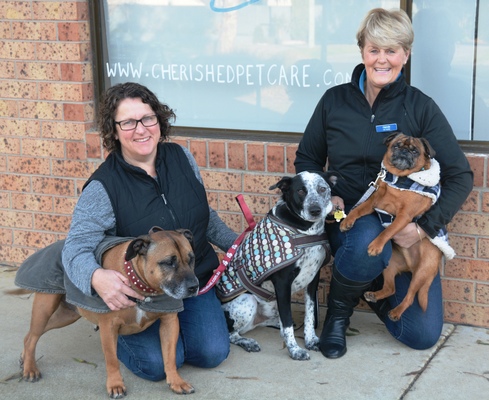 By Justin Flynn
Ocean Grove's much-loved Cherished Pets is opening a community hub in Madeley St in September.
The not-for-profit organisation, which offers a unique bond-centred veterinary service, has been in operation since 2015.
Locals have been relying on Cherished Pets to provide a place to seek professional veterinary support and guidance to keep their pet healthy and well through all life stages.
The organisation has grown rapidly since its inception.
Offering services such as home pet care, GP veterinary service, end of life management and companion pet care, Cherished Pets was established by Dr Alicia Kennedy.
"Our community pet hub will provide a home for Cherished Pets – our award-winning veterinary service and our foundation," Dr Kennedy told the Voice.
"It will be a place to provide professional veterinary and pet care services to ensure our pets live long and healthy lives to enable the human animal bond to thrive.
"We will also have a focus on education and training for pet people, and we are creating a unique space where like-minded pet-loving people can connect, share and support each other.
"We believe in the power of pets to connect communities, and our hub will be a special place to grow our movement".