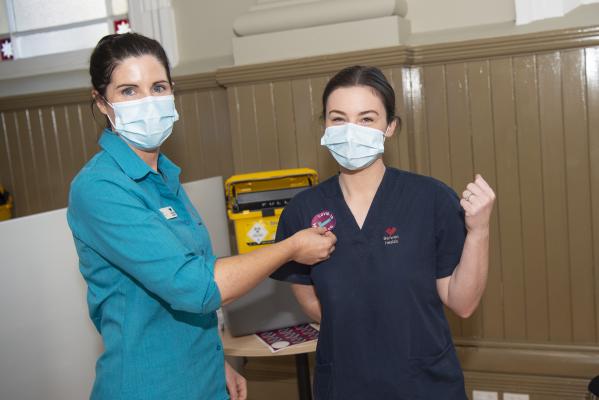 Aged care residents across the Bellarine Peninsula started receiving the COVID-19 vaccine this week.
Aged care centres in Ocean Grove, Drysdale, Point Lonsdale and Portarlington were among more than 240 centres across the country to be selected.
At TLC Homestead Estate in Wallington up to 130 aged care residents began receiving vaccine on Monday, according to senator Sarah Henderson.
As part of the federal government's COVID-19 vaccination program, people in priority groups who are most at risk and who need protection the most wil be vaccinated first.
Priority groups will include aged care and disability care residents and workers, frontline healthcare workers, and quarantine and border workers.
The roll out will begin with the Pfizer/BioNTech vaccine, and following the approval by the Therapeutic Goods Administration (TGA), will include the AstraZeneca/Oxford vaccine from early March.
The first person to receive the vaccination in Geelong was acute care nurse Jessica Rhook, who said she was excited to take the next step towards being COVID-safe.
"It is important for me to get immunised and it feels good to be setting an example for the community," she said.
"This will protect myself, my patients and the whole community."
Frontline healthcare workers and quarantine and border workers will receive the vaccine through Pfizer hubs run by states and territories. In addition, a Commonwealth led in-reach vaccination workforce will ensure residential aged care and disability care residents and staff receive their vaccines.
Vaccines will be available across additional settings including GP clinics and community pharmacies.
Visit aus.gov.au to find out more about the rollout and priority groups.