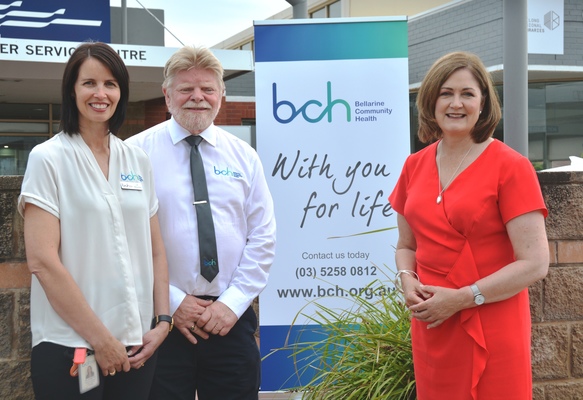 Member for Corangamite Sarah Henderson is pushing for a standalone headspace facility in Ocean Grove.
Bellarine Community Health (BCH) currently operates a headspace centre in Drysdale along with other youth services.
However Ms Henderson wants a standalone facility in Ocean Grove.
Suicide is the leading cause of death of young people in Australia, accounting for one-third of all deaths.
"In the years 2014-16 in the Corangamite electorate, there were 53 deaths due to suicide," Ms Henderson said.
"This is an alarming figure and devastating for local families and communities directly impacted by this terrible loss of life.
"Over recent months, a number of young people have suicided in the region which has been just tragic."
The national Liberal government's announcement that $1.45 billion will be delivered for community mental health services over the next three years.
The funding will be provided through the government's 30 PHNs with the Western Victoria PHN to receive an estimated $37 million over three years.
"I am lobbying hard to ensure that some of the funding provided to the Western Victoria PHN will support a new headspace for the Bellarine, located centrally in Ocean Grove," Ms Henderson said.
As part of the headspace campaign, Ms Henderson will be holding several youth mental health forums, supported by various experts, and asking for direct feedback as to the most effective ways to support young people suffering mental health challenges.
The forums will be held at:
Springdale Neighbourhood Centre, 17-21 High St Drysdale on Tuesday 5 March from 6pm to 7pm
Shell Rd Reserve Pavilion, Shell Rd, Ocean Grove on Wednesday 6 March from 6pm to 7pm.