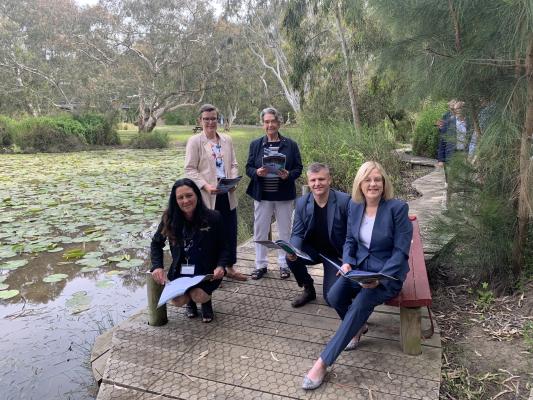 The Barre Warre Yulluk Action Plan was released today, with the protection of the Barwon Rivers and other iconic waterways in the region.
Minister for Water Lisa Neville released the new plan identifying seven directions and 30 actions to protect the region's waterways.
The plan was developed as a result of the Barwon River Ministerial Advisory Committee established by the Minister for Water in early 2019. This was followed by two years of extensive consultation including with Traditional Owners, community groups and water stakeholders.
Over the next five years the action plan will guide protection and improvement of community access, amenity and environmental health of the Barwon, Moorabool and other waterways. Actions to achieve this will include improving and connecting parkland trails, revegetation, riparian fencing and weed management, along with environmental water delivery to strengthen the resilience of these systems.
Barre Warre Yulluk – the Rivers of Barwon – includes the whole network of creeks and rivers from the Barwon (Parwan), Moorabool (Murrabul), Yarrowee (Yarowee) and Leigh (Waywatcurtan) rivers and their tributaries.
The action plan recognises that Barre Warre Yulluk is an interconnected and living entity and that the Eastern Maar and Wadawurrung Traditional Owners are its voice. These new approaches to waterways management will embed Traditional Owners voices in decision-making.
The Labor government has delivered $4.3 million to fund actions and projects in the Rivers of the Barwon Action Plan.
"Barre Warre Yulluk – the Rivers of Barwon Action Plan delivers concrete results for our rivers, caring for them as a unique, interconnected living system, protecting them from pollution and overdevelopment," Minister Neville said.
"I know how important rivers and creeks are to local communities and I'd like to thank the Ministerial Advisory Council for their work in ensuring community views are included in our Government's plans for these waterways."