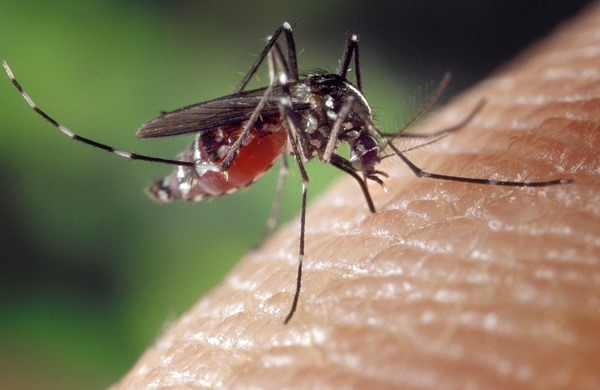 City of Greater Geelong has moved to allay fears that mosquito spraying caused an increase in cancer and auto-immune disease in Barwon Heads.
Council's director planning and development Gareth Smith said City uses Bacillus thuringiensis israelensis (Bti) and s-Methoprene for mosquito control.
Mr Smith said the products are used in pellet form and only affect mosquito larvae.
From 1987 to 2010, pyrethrum was occasionally applied manually on sections of vegetation within Barwon Heads Village Park, Mr Smith said.
Pyrethrum is an ingredient commonly found in personal insect repellents and household fly sprays.
"Up until 1987 we also used a product called Abate, which was approved for the same purpose. Abate contains the active ingredient temephos, which is still approved for use in Australia and around the world," Mr Smith said.
Mr Smith's comments come after Barwon Heads local Ross Harrison compiled a 'cancer cluster' map of the town.
Mr Harrison claimed the then South Barwon Shire's and Geelong City Council's spraying program involved cancer-causing chemicals.
Mr Harrison claimed more than 80 residents who lived near 'The Muddies' had contracted cancer or auto-immune diseases during the past 20 years.
A Department of Health and Human Services probe found the region's cancer rate was not above average.
Mr Smith moved to dismiss the fears.
"We are aware of individuals suggesting a link between mosquito treatment and an impact on human health," he said.
"This suggestion has no scientific basis and the City is not aware of any evidence to support the claim.
"All of the chemicals used in our mosquito treatment programs have been approved as safe products by the Australian Pesticides and Veterinary Medicines Authority."
Mr Smith said Council would continue to share the facts about its mosquito treatment program and the findings of the Chief Health Officer's report to the community.
"We are committed to communicate in an open and transparent manner to ensure our community is fully informed about this matter, as we did earlier this year when there was concerns about soil contamination," he said.