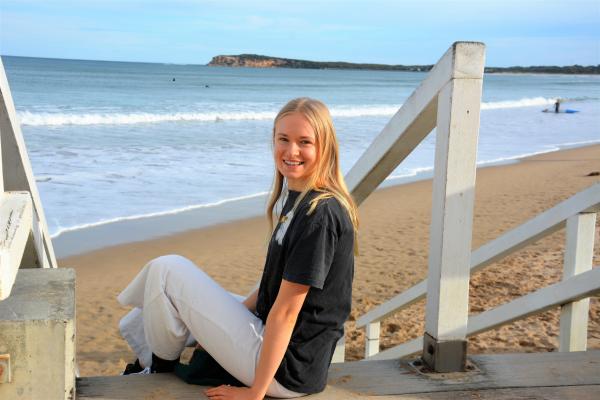 By Justin Flynn
From a young age, Greta Cuthell has been passionate about the environment.
The 16-year-old Ocean Grover is now Victoria's first Youth Climate Save (YCS) organiser.
YCS is a branch of the Climate Save Movement and is a youth-led group that has created a global not-for-profit organisation aimed at educating others on climate change and animal rights.
There are only two branches, called chapters, of YCS in Australia – one in the ACT and the other in Ocean Grove led by Greta.
"I've always been very passionate about the environment and saving the planet and climate change," Greta said.
"Our goal is to get one youth leader in every town and city all over the world eventually."
The year 11 Kardinia International College student is organising an event in Ocean Grove to coincide with World Clean Up Day.
Anyone can join in the beach clean up on May 29 from 2-4pm, starting at the surf lifesaving club.
"We are aiming to clean up the beaches and spread some awareness about climate change and inform people on what they can do every day," Greta said.
"So many people believe that they are too small to change anything.
"The everyday things that you can do make a huge difference long term.
"I'm huge on veganism and animal agriculture, but I'm not going to preach and say 'you need to change everything'.
"It's more to educate people and try and get them to maybe do meatless Monday or any other little thing they can do."
Greta completed a certificate III in animal studies at Jirrahlinga Koala and Wildlife Sanctuary in Barwon Heads, which she said gave her perspective on the links between animal agriculture and climate change.
"That was a big starting point for me in this journey," she said.
"Animal agriculture is one of the leading causes of climate change. It's bigger than the whole transport industry combined.
"The amount of water and food that goes into farming animals, it takes up so many resources."
It is a coincidence that Greta shares a first name with leading climate activist Greta Thunberg, although she is a "big inspiration".
You can follow Greta on Instagram: @youthclimatesavevictoria
Justin Flynn