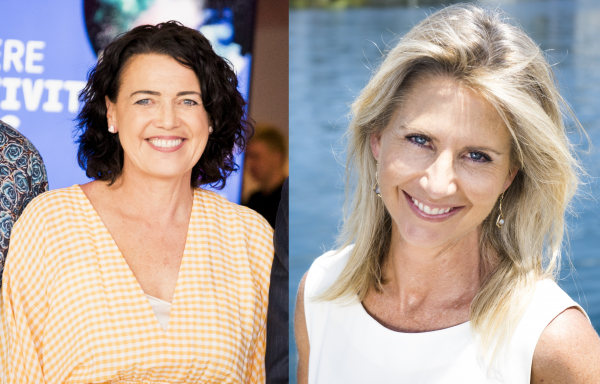 By Luke Voogt
Geelong mayor and new Corangamite candidate Stephanie Asher faces a tough challenge "selling" the coalition government, according to the seat's sitting MP Libby Coker.
The Labor MP took aim at federal government after the Liberal Party confirmed Ms Asher's preselection for the seat in the next election.
"I don't envy the task of selling the Morrison government's record on vaccines and quarantine, their mismanagement of the economy, inaction on climate change and women's issues," she said.
"I will always do my best for our communities, whether it's about the response to the pandemic, [securing] decent jobs and wages, protecting health services and Medicare, climate action, education or disability support.
"It's about giving people across the electorate the best opportunities."
But Ms Asher defended her party's handling of the pandemic.
"Total vaccinations delivered now exceed 9 million and almost three quarters of people aged over 70 are protected," she said.
"While there are currently some big challenges, our economy is performing better than almost any other in the world.
"Unemployment has fallen dramatically to 4.9 per cent and there are more people in jobs now than before the pandemic."
Ms Coker won the seat from current federal senator Sarah Henderson by a margin of just 2170 votes out of 105,816.
In March ABC election analyst Antony Green said the Australian Electoral Commission's (AEC) drafted changes to Corangamite's distribution would cause no change to overall preferences.
Last month the AEC slightly altered the plans to retain Inverleigh, Hesse and part of Wingeel in Corangamite.
Ms Henderson collected 119 more votes than Ms Coker in Inverleigh.
Ms Asher ran for council as an independent in 2017 but joined the Liberal Party shortly after her election.
The long-time Ocean Grove resident won 35.66 per cent of the primary vote for the Bellarine ward in 2020, more than triple the next highest candidate.
In a statement confirming her candidacy last Friday, Ms Asher highlighted her time as mayor leading council's COVID-19 response and a capital investment program of more than $720 million over four years.