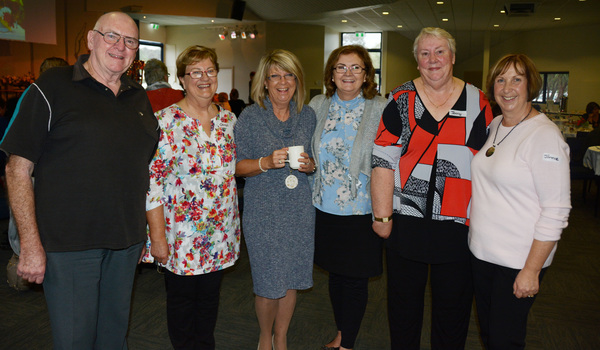 By LUKE VOOGT
THE Ocean Grove community came together on Thursday 19 May to fight cancer, raising a record $3700 at Wave's Biggest Morning Tea.
The figure was up $1200 on last year's record, despite 30 fewer people attending.
Organiser and church pastor Sandra Cooper thanked the local businesses and individuals that gave their time and money.
"It means a lot to be able to do this as a community," she said.
"It's good getting to know more and more people – we see different people every year."
Sandra is no stranger to the pain caused by cancer.
Her sister died in hospital from cancer earlier this month, just a year after losing another sister to the disease.
She dedicated the event to her two sisters "and others who have lost their lives or have gone through cancer".
The 90 people gathered at the church enjoyed silent auctions, silly hat competitions and delicious cakes and sandwiches for morning tea.
Ocean Grove musician Andrea Robertson performed and Emma Glynn gave floral demonstrations.
Several local businesses donated items for silent auction, as well as the Geelong Football Club.
All funds raised went Cancer Council Victoria.