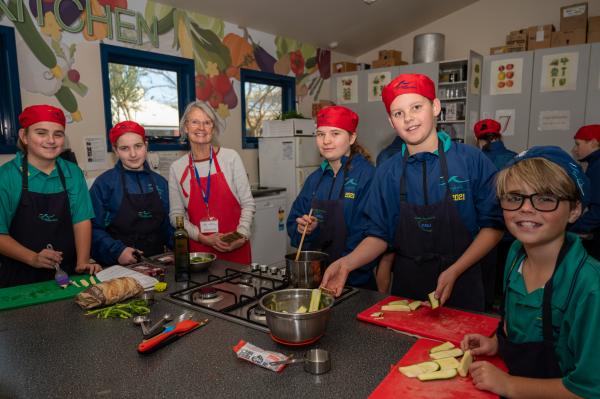 By Justin Flynn
Surfside Primary School year 6 pupils participated in a Master Chef competition that featured indigenous ingredients this week.
Originally meant to be part of Reconciliation Week, the event was postponed due to COVID-19, but the pupils were no less enthusiastic.
The Ocean Grove primary school has its Stephanie Alexander Kitchen Garden Program for pupils from year 3 to 6.
Dishes cooked up on the day included saltbush and vegetable fritters, wattleseed Anzac biscuits and gnocchi with creamy pepper sauce.
Surfside Primary School kitchen and garden specialist Camille Mewett said the students were enthusiastic and poured everything they had into the competition.
"Last year they did a lot of studies on Aboriginal cultures," she said.
"They have learnt about native foods and bush tucker in our garden classes.
"I was surprised with just how engaged and focused they were on the day."
Some students gave speeches before serving their dishes and Ms Mewett said they were well researched and heartfelt.
"They talked about the ingredients they researched but some of the kids added in heartfelt details of how they felt when they were cooking," she said.
"The level of cooking was amazing. I forget that they are only 11 and 12 years old."