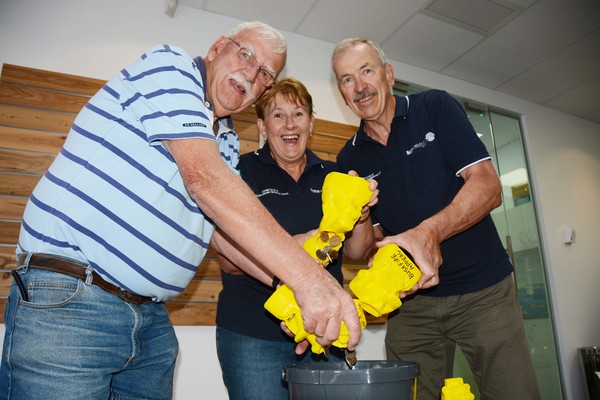 THE Ocean Grove Barwon Heads Lions Club announced its final tally for its recent bushfire appeal last Friday – $7,000 in just two weeks.
Club president Lloyd Smith, who was at Bendigo Bank to count the donations, said it was a fantastic result.
"It weighs a ton," he said, as he lifted a bucket of coins to tip into the money counter.
Lloyd was astounded by the generosity of locals, tourists and businesses alike.
"We are very appreciative of people putting their spare coins in," he said.
"It was a tremendous result – we've had a few $50 bills, some twenties and plenty of fives."
The club left plastic lions at businesses around Ocean Grove and Barwon Heads to collect money for victims of the recent Great Ocean Road fires.
Lloyd said the funds would go to the Lorne and Apollo Bay Lions Clubs to distribute to their local communities.
"They'll know best who in the area has been affected by the fires," he said.
"It will really go towards helping the residents living there."
The club president thanked all the businesses involved in the appeal, as well as anyone who donated.