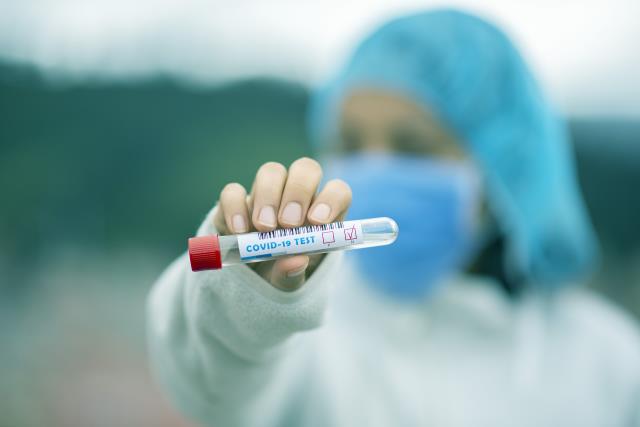 By Justin Flynn
Ocean Grove pushed past 100 active official COVID cases as staff shortages put a strain on local businesses.
Ocean Grove had 119 active cases on Thursday, but that figure is likely to be far higher with asymptomatic cases and a backlog of test results.
Several hospitality venues contacted by the Voice had to close for a few days or struggled through on limited resources this week because of a staff shortage as the Omicron variant continues to wreak havoc.
Barwon Health spokesperson Kate Bibby said cases were continuing to rise.
"COVID cases have risen significantly in Geelong over the past weeks, as they have across Victoria," Ms Bibby told the Voice.
"It is believed the recent spread of COVID has resulted from various factors, including the easing of restrictions, holiday social gatherings, increased interstate travel, and the high transmissibility of the Omicron variant.
"Barwon Health has followed Department of Health recommendations to create capacity for COVID cases, including postponing elective surgeries and redeploying staff to the areas in greatest need.
"We are encouraging people eligible for their third dose to make an appointment at the Community Vaccination Hub in Norlane, as this will provide significant additional protection against all strains of the virus, including Omicron."
Barwon Health is also warning people with COVID not to attend the emergency department unless they are experiencing shortness of breath, extreme nausea, and dehydration. People who are feeling unwell are encouraged to call their GP for advice.
The 119 active cases was an increase of 49 from Wednesday, bringing Ocean Grove's overall tally of COVID infections to 551 since the pandemic began.
Barwon Heads had 35 active cases, Clifton Springs, Curlewis, Drysdale and Wallington had 89, Indented Head, Portarlington and St Leonards had 50 while Point Lonsdale and Queenscliff had 72.
Statewide there were 221,726 active cases from PCR and rapid antigen test, s with 16,843 probable cases via rapid tests in the past 24 hours.