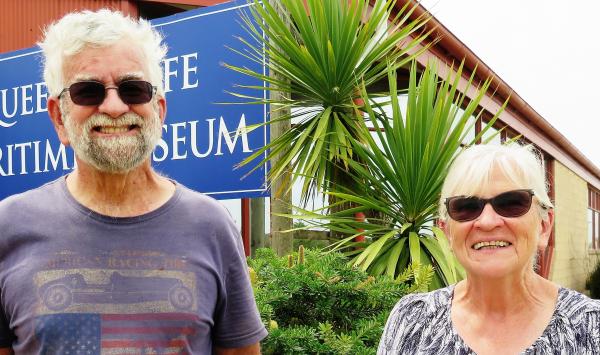 June Negri has become Queenscliffe Maritime Museum's first female president.
June was elected at the museum's 40th annual general meeting in a unanimous vote.
June, a life member of the museum, and her husband Peter have been involved with the museum for many years.
June served as the employed museum administration officer for seven years and as secretary for another seven years.
She was instrumental in developing links with the Borough of Queenscliffe Council, other community organisations and the important volunteer force of the museum.
The new committee includes June, Dean Zanoni, Rodney Nicholson, Andrew Scorgie, Peter Crofts and re-elected treasurer John Burgess.
The newly elected members are joined by incumbent members, outgoing president Les Irving-Dusting, Martin Warneke, Carolyn McKinnon and John Micallef.
"The new committee is committed to helping me bond volunteers and other community organisations so that the museum can continue to play a significant role in the maritime Borough of Queenscliffe and help people connect with the borough's historic and current day maritime activities," June said.
June acknowledged the work of outgoing committee members Colin White and Jennifer Gilbert, whom she said had devoted much to the museum especially during the last year when COVID restrictions kept the museum closed for many months.