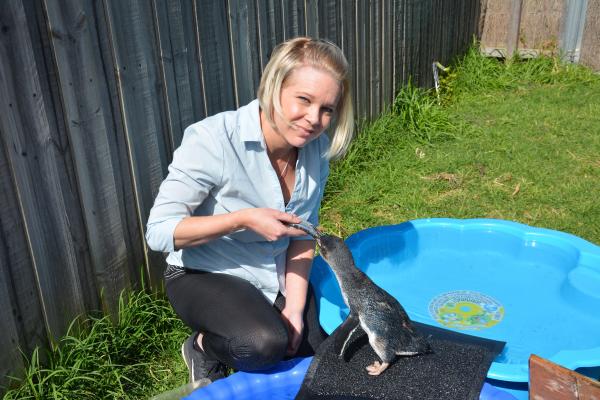 By Justin Flynn
As a veterinary nurse, caring for sick or injured wildlife is a huge part of Layla Merritt's life.
Layla also manages a wildlife shelter at her Ocean Grove home in which she devotes about 30 hours a week to caring and rehabilitating animals.
Jakki Colinson does the same from her Drysdale home. It's all done on volunteer hours and mostly self-funded.
Layla and Jakki take in animals for rehabilitation with the aim of releasing them back into the wild.
Layla recently received two young penguins to care for.
"There's only two of us here on the Bellarine," she said.
"We both have full-time jobs outside of what we do here at home. It takes a lot of time and all financial responsibility is on us."
Layla said COVID-19 had taken away some of the focus on wildlife and that she was rapidly approaching her busiest months.
"During the bushfires, it was all in the media and donations were quite significant, but for us it doesn't stop," she said.
"Covid has probably been a bit of a distraction because we're too busy trying to look out for each other and ourselves.
"Bushfire season is looming upon us. We're expecting another busy bushfire season."
Go to gofundme.com/f/wildlife-projects-3228-shelter-support to help Layla and Jakki continue their important work.