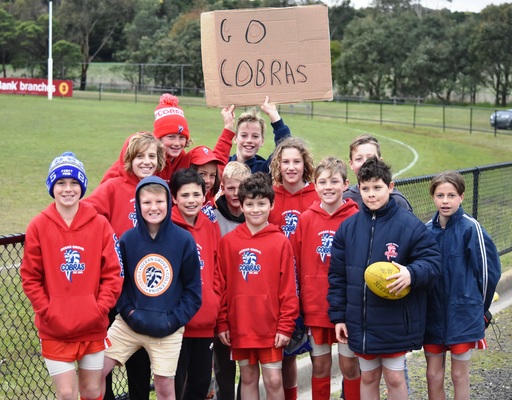 By Justin Flynn
Junior sport is going ahead on the Bellarine despite the lockdown restrictions in metropolitan Melbourne.
That means football, netball and soccer will resume from this weekend.
Pete Davey was due to coach Ocean Grove seniors this season, but AFL Barwon cancelled all senior football and netball for 2020.
However, Davey has now turned his attention to Ocean Grove's under-19 football side, which will start its season this weekend.
Davey will coach the junior Grubbers for their abbreviated season and has been putting them through their paces for about five weeks.
Davey said it was "crucial from a mental health perspective" that the season gets under way.
"I worry about the kids in Melbourne who now won't be able to participate in sport," he said.
Davey said up to 12 under-19 players were initially in the running for a senior spot before the season was cancelled, the under-19 season going ahead opened up opportunities for those players to develop.
"Our focus is on giving our young talent the necessary tools to expedite the next successful era of the footy club," he said.
"We've seen positive changes in a very short period of time so it will only benefit these boys for next year and beyond."
Meanwhile, Bellarine Peninsula junior soccer players kick-started their season at the weekend.
Surfside Waves, Drysdale, Barwon Heads and Bellarine Sharks were able to start their boys and girls seasons from under-12s through to under-17s.
Ocean Grove Cobras Junior Football Club is set to get under way this weekend.
No parents or spectators are permitted on the field at any stage and are encouraged to remain in their cars where possible.
There will be no game day kiosk or barbecue. Game arrival time is no more than 15 minutes prior to the start of play and players are requested to leave straight after their match.