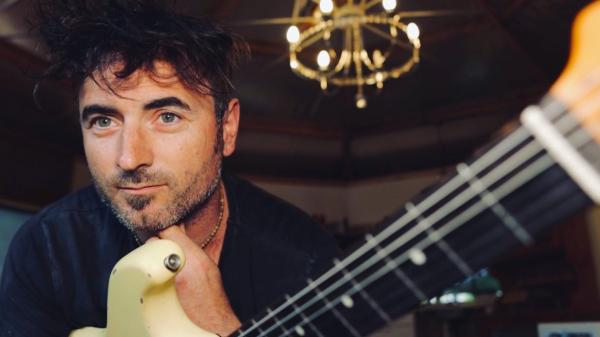 By Justin Flynn
Ocean Grove Hotel has quickly established itself as the live entertainment venue on the Bellarine this summer.
A string of gigs over the busy holiday period has had punters enthusiastically flocking to the pub on the outskirts of Ocean Grove with the help of Umbrella Entertainment.
Taylor Henderson and local band 10High Fly kicked off the bonanza before Christmas while Lee Harding performed INXS's biggest hits this week.
But there's more to come.
Fans of the Eagles are in for a treat on Wednesday, January 13 when Take It Easy belts out all the old hits.
"Take It Easy features Daniel Agius and Jason Dean, both established artists around the Melbourne music scene and individually big Eagles," Umbrella Entertainment Group's Jason Singh said.
On January 20, it's the Finn Brothers, one a showman and born entertainer, the other songwriting royalty and a world-class player.
"The FINN Brothers Songbook featuring Aaron Laguda and Jordi showcases the music of the FINN Brothers, Split Enz and Crowded House and takes you on a journey behind the songs and through the story that is the Finn Brothers," Jason said.
And on Australia Day eve it's Singh himself who takes to the stage with Boom Crash Opera's Dale Ryder.
Singh, an Ocean Grove local, is the lead singer of Taxiride, which entered the charts at number one, with their multi-platinum debut album 'Imaginate'.
A rigorous touring schedule had them perched at the top of the Australian music tree culminating in the release of their smash hit 'Creepin' Up Slowly' – the number one Australian airplay song for 2002.
Boom Crash Opera grew out of the fertile postpunk scene in Melbourne and blended an artful edge with canny commercial smarts.
Their debut single, 'Great Wall' was a top 10 hit, followed by a cavalcade of hit songs. Songs like 'Onionskin', 'The Best Thing', 'Hands Up In The Air' and 'Dancing In The Storm' became radio anthems that are still heard to this day and have been seized on by the advertising industry.
Tickets are selling fast for all shows. Get yours at geelongtickets.com.au.