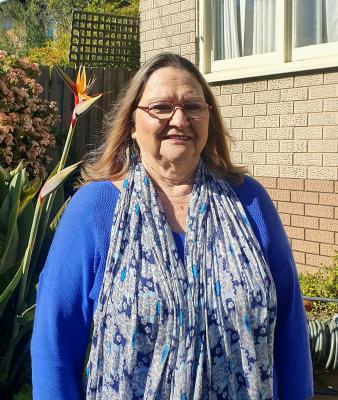 Margaret has been receiving Bellarine Community Support Register care calls for several years and looks forward to her chat with a volunteer every Monday morning.
Trish called her this week and they both had a good chat.
With her family living in lockdown in Melbourne, Margaret has not seen them since January 29 this year.
As Margaret doesn't drive, she is limited to walking in the local area. Her family forbid her to travel on the bus, simply wanting her to remain safe and healthy.
But Margaret remains connected to her community, keeping in contact with her neighbours, local businesses and volunteers at the register through the care calls.
For many, just like Margaret, extended family are in lockdown in Melbourne and unable to come to the Bellarine to visit parents and elderly relatives.
Bellarine Community Support Register is a not-for-profit organisation that was established in 2006 and is run by a group of volunteers to enhance the security and safety of residents of the Bellarine Peninsula.
Register volunteers are continuing to offer the care call service to residents on the Bellarine during this period, calling from their homes and continuing vital contact with residents.
For many senior residents, it can often be days without them speaking to someone.
This can lead to feelings of isolation and loneliness.
This service is free and includes Barwon Heads, Clifton Springs, Drysdale, Indented Head, Leopold, Ocean Grove, Point Lonsdale, Portarlington, Queenscliff, St Leonards and Wallington.
The program also relies on approved volunteers to carry out the day-to-day functions and to promote BCSR throughout the Bellarine.
For more information on accessing the service or being a volunteer, go to bellarineregister.org.au, pick up a brochure and registration form from local pharmacies, health centres or police stations or call the office on 0408 228 674.