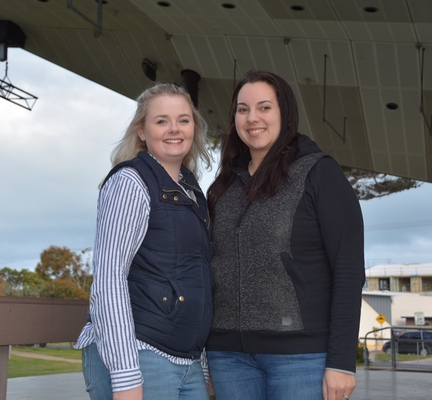 By Justin Flynn
Ocean Grovers, get ready to light the night.
Light the Night Bellarine will aim to help raise much needed funds for the Leukaemia Foundation, so they can continue to support the battle against all types of this horrible disease, that over 60,000 Australians are dealing with today.
Held at Ocean Grove Park on 6 October, Light the Night will feature market stalls, food trucks, performers and more.
Tomorrow, another 35 people, will be told the heartbreaking news that they will also be joining the fight against blood cancer. This makes a total of around 13,000 Australians who will be told that this year.
The shared goal is to raise funds to enable the Leukaemia Foundation to continue providing free emotional and practical support to all those living with, and affected by blood cancer, as well as investing in research to improve treatments and find cures.
"This is such a great event for such a wonderful cause," organiser Maddy O'Malley said.
"We are hoping for around 300 people at this event, with people already signing up for the walk at the end of the night."
Maddy said she decided to organise Light the Night Bellarine after organising the Geelong event last year.
"My Nanna's best friend passed away from leukaemia early this year and that affected her quite badly," she said.
"One of my best friends, her four-year-old nephew has also just been diagnosed. So I'm doing it for them and for other families like them. We have already had people sign up for the walk online and its still month away."
The walk is to 'light the night' in support of all those affected by blood cancer. There are three different lantern colours for people to purchase. If someone is carrying a blue lantern, that's for support, someone carrying white has had a battle with blood cancer and someone carrying gold has lost a loved one to it.
Light the Night kicks off at 5pm with the walk expected to commence at 8pm.
For more information, go to lightthenight.org.au/event/ocean-grove or search for it on Facebook.