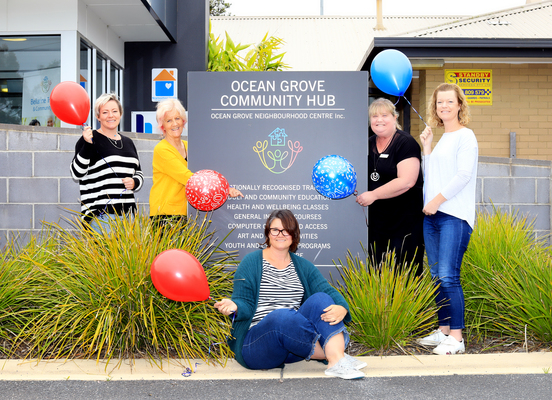 A community centre which opened in response to residents' demands for a neighbourhood house in Ocean Grove will celebrate its 40th birthday next month.
The Bellarine Training and Community Hub will mark the milestone on Friday, April 3 with an event for past users of the centre, staff, trainers, committee members, youth workers and volunteers.
The night will also mark the hub's youth drop-in service's 21st birthday and will include music, a jumping castle, games for teenagers and the opening of the Youth Art Show, which showcases talented artists aged 11-21 who live on the Bellarine Peninsula.
Bellarine Training and Community Hub's Rebecca Scott said the event will celebrate the hub's contribution to the community.
She said the centre started out as a small neighbourhood house after two local women organised a community meeting in response to residents' calls for a local community centre.
"The past 40 years has seen many changes take place…with the centre growing from small houses in The Terrace and The Parade to a large building purpose-built for all courses and activities we offer," Ms Scott said.
"The centre changed its name from Ocean Grove Neighbourhood Centre to Bellarine Training and Community Hub in 2017 as a reflection of the diversity that we offer the local community."
Ms Scott said the hub's drop-in service offered young people in years 6-12 a place to go on a Friday night from 6-9pm.
"As it is run by qualified youth and social workers, we provide young people a safe and friendly environment to discuss anything that may be troubling them at school, home or life in general," she said.
"Young people enjoy a program of in-house activities at the centre with dinner, fun excursions and an annual camp."
The event will be held at 1 John Dory Drive, Ocean Grove, from 5-9pm. To attend, email reception@btach.com.au or call 5255 4294.
Laura Michell