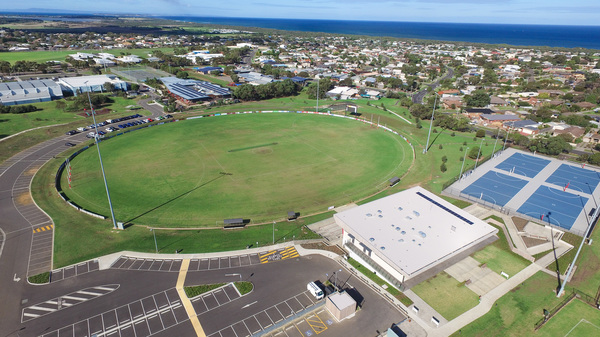 By Mark Heenan
Essendon Football Club will hold a four-day training camp in Ocean Grove and Barwon Heads in February.
The Bombers will arrive on 6 February to focus on pre-season training and team bonding.
Around 70 staff including the entire Essendon playing list, coaching staff, sports science personnel and members of the football department will spend up to four days on the Bellarine.
Essendon game performance coach Mark Neeld, who coached Ocean Grove to senior flags in 2000, 2001, 2002 and 2003, said it would be a huge boost for the local area.
"We have had some positive feedback from the council and we've been overwhelmed with the welcome from the Ocean Grove Cricket Club and the local community," Neeld told the Voice.
Neeld encouraged locals to attend Essendon's main AFL training session at Ray Menzies Memorial Oval at Shell Road in Ocean Grove on Friday 8 February, which is open to the public.
"That Friday training morning session at Shell Road at 9am will be an open session, we want as many people as possible to come down to watch the boys train afterwards and say hello," he said.
"With the proximity to a couple of the local schools we are hoping we can get lots of kids down there and have a look at the boys train – there will be an opportunity for whoever comes down to chat to players and grab some autographs."
In recent weeks a few Essendon staff including Neeld, who grew up in Ocean Grove, inspected the modern Shell Road sports pavilion facility and its playing surface.
"Ocean Grove Football and Cricket Club has just been upgraded – it has got an amazing new facility – what a great facility that is for local sport," Neeld said.
He praised Shell Road co-tenants Ocean Grove Cricket Club which use Ray Menzies Memorial Oval as their training base across summer for its support.
"The Ocean Grove Cricket Club could not have been more welcoming – they have been absolutely fantastic," Neeld said.
Ocean Grove Cricket Club president Peter Hart said it was a terrific boost for the sports focused region.
"It is not about cricket as such versus footy, it is just about the community," Hart said.
Neeld, a former Melbourne AFL coach who played 74 AFL games with Geelong and Richmond, said players were spoiled for choice to take part in outdoor activities which showcased the Bellarine.
He said there were numerous surfing and golf enthusiasts within the Bombers' playing group.
"The camp itself has been designed to offer choice for the boys which effectively means there is going to be a large block of free time – there are some keen surfers in the group and there are also some very keen golfers in the group," he said.