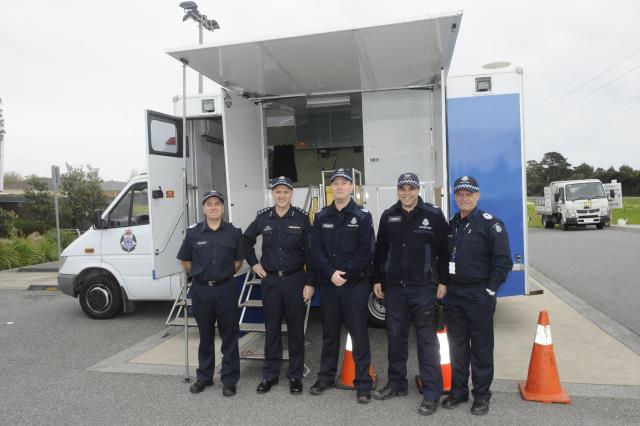 Geelong will receive a new Mobile Policing Unit (MPU) that police say will be integral in helping police tackle crime hotspots, manage critical incidents, and lead large scale search and rescue efforts and responses to natural disasters.
From the exterior, a MPU looks like a large, heavily branded Victoria Police minivan, while inside the unit is fitted out with the necessary infrastructure to provide officers with the same level of access to critical information as they would have at a station.
Police will use these units, which include an external electronic message board, to target crime hotspots – deploying them to areas of concern to serve as a strong visual deterrent for would-be offenders.
The roaming police units may also be deployed to neighbourhoods or public locations where serious crimes have occurred, reassuring the community that a heavy police presence is in the area to prevent further offending from occurring.
"Our Mobile Policing Unit will be deployed as a crime fighting and community reassurance tool in a number of locations across Greater Geelong," Geelong and Surf Coast Superintendent Peter Ward said.
"These locations will be determined based on police intelligence and feedback received from the community, ensuring people not just are safe, but also feel safe.
"The MPU will also be a pivotal part of the police response to a number of major events across Western Victoria over the back half of this year, including Schoolies, Falls Festival, Meredith Music Festival, and managing the influx of tourists along the Surf Coast over summer.
"We have received feedback from our police colleagues in Melbourne that these units have proven invaluable in targeting high risk community locations where offending has occurred. They have seen offending decrease when the unit is deployed to problem areas, as it sends a very strong message to offenders that police are in the area and watching anyone thinking about breaking the law.
"These vehicles are the definition of a 'jack of all trades' and will prove a critical modern policing tool to assist our officers in tackling crime, interacting with the public, and keeping the community safe.
"In any given week, these units may appear at a crime hot spot to deter offending, be deployed to a critical incident such as a siege, serve as a coordination point for large-scale search and rescue operations in remote areas, or be based at a major sporting event or music festival."