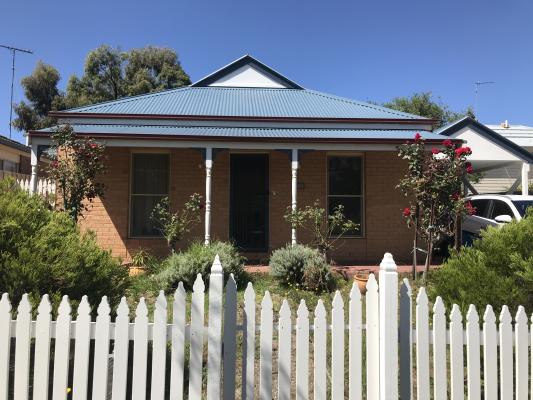 Most of us will be aware that toxic asbestos is health-damaging, but did you know that methamphetamine residue can also linger in houses for years, potentially causing health issues?
Deadly asbestos is likely to be present in homes built prior to 1990, according to Rob Pritchard from Just Property Inspections, a local Ocean Grove outfit.
"If anyone is planning to renovate or buy an older existing dwelling, it's strongly advised that the property is thoroughly inspected before proceeding," he says.
"While asbestos threatens life, inspections provide peace of mind and can save thousands in the long run."
Just Property Inspections has a team of experts to provide residential and commercial purchasers and investors with essential inspection services in the pre-purchase, new construction and handover stages.
Asbestos, safety hazards and major defects are identified, as well as tax depreciation claims for investment properties.
Asbestos and methamphetamine inspections
"Asbestos testing can be carried out using new scientific analytical equipment, with a 
report identifying how harmful it may be for a family.
"New technology means a non-invasive test can be done with same day results, or the traditional method where a sample of the material is removed and sent away for testing, usually with a seven day turnaround.
"And we can screen for methamphetamine residue, which has the potential to cause behavioural problems, headaches, nausea 
and other health issues if not treated or removed."
Pre-purchase and pre-auction building inspections
"Our team inspects all areas of the 
property, in accordance with the Australian Standard, including the roof, under the 
floor if accessible, other structures such as carports and sheds, and the site's 
drainage, retaining walls and fencing," Rob says.
Who needs a building inspection?
Homebuyers, investors, vendors and property managers.
"Our team inspects all areas of the property in accordance with Australia Standard AS 4349.1 – 2007. Most inspections will take one to two hours, depending on the degree of accessibility and the number of defects found. The full report is usually available within 24 hours, which includes photographic evidence of defects."
Inspections for new constructions
"When purchasing a new home, villa or apartment or buying off the plan, it's recommended that you get a handover inspection to ensure you get what you paid for and that the building works have been completed to an acceptable standard.
"It's always better to identify defects or incomplete works before a final payment is made or prior to occupation. Non-compliance, substandard workmanship, incomplete work or safety hazards will be revealed through an inspection during each stage of the build – which includes the slab, frame, lock-up, fixing, and handover.
"With any new construction, we recommend they are progressively checked to find any defects that may be concealed by other works or construction projects that could potentially cause problems in later years."
About the team
"Our team has been inspecting properties since 1992. All of our inspections are conducted to the highest standards, by a fully insured, police-checked professional, and backed by Australian standards.
"Our super-friendly team of locals, who adhere to social distancing, are ready to help with the many different construction methods and styles that can make it very difficult for the novice to identify problems. It's all about peace of mind."
Just Property Inspections, Ocean Grove, operates 10am-5pm Monday-Friday. Inquiries: 5255 1377 or
 www.justpropertyinspections.net.au