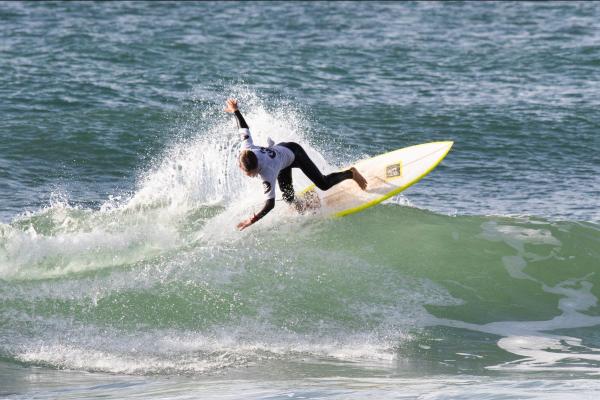 The next generation of Victorian groms are set to take over the Surf Coast this weekend for two days of surf and fun at the Woolworths Surfer Groms Comp.
Groms from across Victoria are set to get involved in the nationwide series which has stops in all surfing states in Australia.
The Woolworths Surfer Groms Comps is the only Australian event series catering for the increasing number of the country's 'micro-groms', with boys and girls preparing to compete in Under-8, Under-10, Under-12 and Under-14 divisions.
Close to 60 of the next generation groms will be competing across the weekend in a modified format to ensure everyone gets plenty of time in the water.
The respective winners of the Under 14 boys' and girls' divisions from each event will receive an invite to attend an all-expenses-paid, three-day Woolworths Surfer Groms Comps National Final Surf Camp, (1-day coaching clinic, two days of competition and heat analysis coaching) at the Surfing Australia High-Performance Centre (HPC). For the South Australian, Victorian and Tasmanian events, the Woolworths Surf Camp prize will be awarded to the highest place Under-14 Boy and Girl who reside in that respective state.
"The Woolworths Surfer Groms Comps is an exciting event for up and coming Victorian surfers," said Surfing Victoria CEO Adam Robertson.
"The format is aimed at fun and excitement, with every grom getting to surf at least twice over the weekend. It is a great stepping stone for the next generation."
The event is scheduled to begin at 7.30am tomorrow (Saturday) at Torquay Surf Beach (SLSC).
Full event schedule and heat draw can be found at surfingvic.com/live