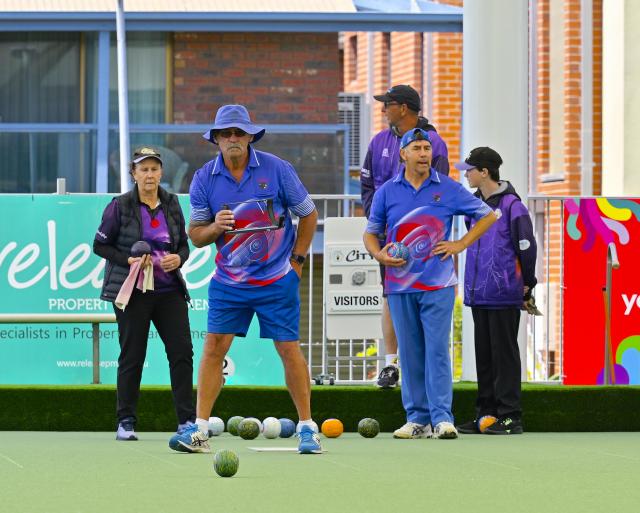 Ocean Grove moved to the top of the Geelong Bowls Region Premier Division ladder with a 31-shot win against Bareena on Saturday November 10.
The Grovers are the competition's only undefeated team with two wins and a tie.
Bradley Pavey's rink earned Ocean Grove a 15-shot win while Chris Richardson pulled one back for Bareena with a one-shot win against Peter Loe.
Matt Flapper then took care of business along with Glenn Baudinette, Max Rowley and Michael Sloper to win by 17 to give Ocean Grove an 80 to 49 triumph at home.
Highton dropped its first game of the season after Drysdale inflicted a five-shot loss.
Only three points separates Highton in second spot, Bareena in third and Drysdale in fourth.
Scott McLachlan won his rink for Highton, but Ashley Rees and Mark Godbolt did enough to ensure Drysdale won 14 points for its afternoon's work.
Bell Post Hill is on the board after defeating City of Geelong.
City won two of the three rinks on offer, but still went down by five shots.
Nicholas Craven and Lee Greening got wins for City, but a whopping 26 to 7 victory on Ben Toner's rink got the 10 match points for Bell Post Hill.
Queenscliff got the better of Eastern Park by 10 shots.
Ray Butler and Steve Sullivan won their rinks while Adam Martin made sure Eastern Park took two points from the match.
The week's match of the round will be at Highton where the home side takes on Ocean Grove.
Eastern Park will be looking for its first win when it hosts Drysdale while City of Geelong entertains Bareena and Bell Post Hill travels to Queenscliff.