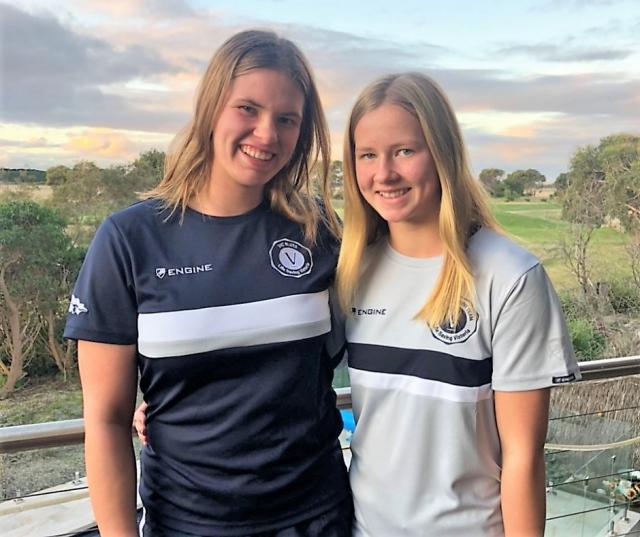 Ocean Grove Surf Life Saving Club has competed in the Australian Pool Lifesaving Championships in Sydney.
The Victorian team, which included Ocean Grove members, competed in events such as mannikin tows and carries, line throw, obstacle swim, medley relays and super lifesaver events, which demonstrate and train the skills used during summer patrols.
Ocean Grove SLSC member and Victorian state team representative Stephanie Reade said she
enjoys pool lifesaving because it helps her to remain rescue ready for the summer patrol season.
"Pool lifesaving teaches you rescue methods and allows you to consolidate vital skills from a
relatively young age," she said.
"For me personally, preparing for the CPR component of the championships has allowed me to
improve the confidence I have in my abilities as a rescue-ready lifesaver."
LSV general manager education, sport and club development Kate Simpson congratulated the team on how well they represented themselves, their clubs and the state on the national stage.
"LSV is incredibly proud of our athletes and officials for their fantastic display of skills against the
nation's highest quality athletes at the 2022 Australian Pool Lifesaving Championships," Ms
Simpson said.
"This event showcases the top sporting heroes of pool lifesaving, who are also heroes within their community, as active members of our lifesaving clubs and patrol service.
"Pool lifesaving is not only an opportunity for our lifesavers to keep fit and push themselves against Australia's best athletes, it is also a great way for members to stay engaged with lifesaving and aquatic sport during the winter months.
"We look forward to seeing our athletes in action again at our own Victorian Pool Lifesaving
Championships currently planned for September."
Open female 200m obstacle
9th Stephanie Reade, Ocean Grove
Open female line throw
3rd Stephanie Reade, Ocean Grove
Open female manikin tow
10th Stephanie Reade, Ocean Grove
Under 19 male 200m obstacle
6th Josh Patterson, Torquay/Altona
Under 19 male 100m manikin tow
8th Josh Patterson, Torquay/Altona
Under 19 male CPR
1st Josh Patterson, Torquay/Altona
Under 19 male line throw
8th Josh Patterson, Torquay/Altona
Under 16 female 200m obstacle
4th Tallulah Rush, Jan Juc
Under 16 female 100m manikin tow
1st Tallulah Rush, Jan Juc
Under 16 female line throw
2nd Tallulah Rush, Jan Juc
Under 14 male 100m obstacle
2nd William Goldstraw, Ocean Grove
5th Raphael Rush, Jan Juc
Under 14 female 100m obstacle
6th Mem Johnson, Ocean Grove
Under 14 male manikin carry
2nd William Goldstraw, Ocean Grove
Under 14 female manikin carry
1st Teagan Reade, Ocean Grove
5th Mem Johnson, Ocean Grove
Under 14 male 50m manikin tow
2nd William Goldstraw, Ocean Grove
6th Raphael Rush, Jan Juc
Under 14 female 50m manikin tow
1st Teagan Reade, Ocean Grove
7th Mem Johnson, Ocean Grove
Under 14 male 50m manikin carry
3rd William Goldstraw, Ocean Grove
6th Raphael Rush, Jan Juc
Under 14 female 50m manikin carry
2nd Mem Johnson, Ocean Grove
4th Teagan Reade, Ocean Grove
Under 14 male line throw
4th Raphael Rush, Jan Juc
Under 14 female line throw
5th (equal) Teagan Reade, Ocean Grove
7th Mem Johnson, Ocean Grove