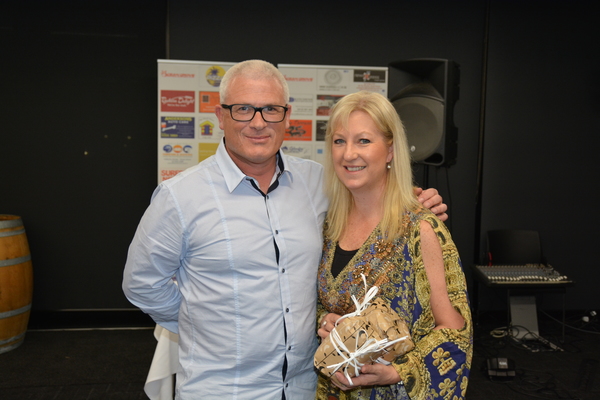 By Mark Heenan
OCEAN Grove Football Netball Club honoured two outstanding club volunteers at the Grubbers' senior presentation night at Shell Road on Friday 9 September.
Club secretary Elaine Pearson was named the Frank Hose award recipient, while the evergreen Judy Ollis won the Netball Volunteer award.
Both Pearson and Ollis – who have filled numerous roles at the Grubbers – were both given a standing ovation for their great service. Pearson was one of four nominations for the prestigious Frank Hose award.
Ollis has also made significant contributions to the Voice newspaper with her valuable Ocean Grove Netball Club reports.
More than 120 people turned out for the Grubbers night of nights including football and netball players, coaching staff, committee and club volunteers.
It was a significant event for the Ocean Grove Football Netball Club, which hosted its first senior presentation night at the modern state-of-the-art Shell Road sports pavilion.
The 2016 season was the Grubbers' first season at its new Shell Road home.
Outgoing Ocean Grove Football Club senior coach Wayne Walsh addressed the night following his two years in the role.
Local musician Sam Hanson provided entertainment on the night.