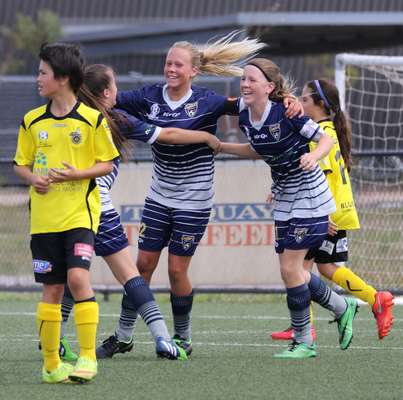 CIERA Major and Ashleigh Pickett, two local Ocean Grovers, were a part of the new WNPL club Galaxy United's first win.
They played in the under-13 girls team at Banyul Warri reserve against a strong Heidelberg United FC. The girls claimed the first win 2-0, with Pickett scoring the second goal to seal the win.
The under-15s were not so lucky, succumbing to a very strong HUFC side 0-5.
The under-18s faired better with a spirited performance that ended in a scoreless draw.
The day was capped off with a hard-fought win by the seniors (open age) taking a 1-0 win, that could have been 2-0 – with local talent Caitlin Pickett (Ashliegh's older sister) having a number of exciting attacks on goal as she came on in the second half to strengthen the front line.