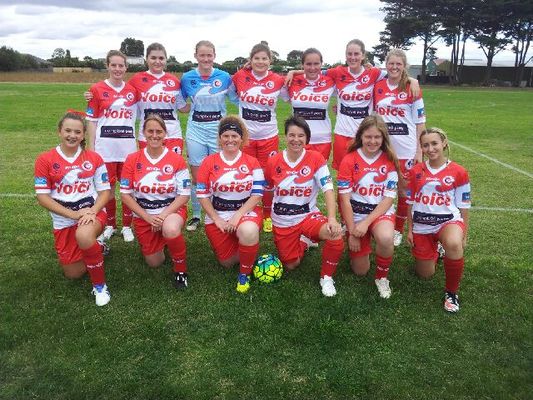 Copy supplied by Surfside Waves
Women's Division
1 Geelong 0 Surfside Waves 4
SURFSIDE Waves Women's Division team continued their fantastic season to date after they recorded a comfortable win over Geelong at Stead Park on Saturday 7 May.
The first half was a little scrappy from both teams.
The Waves lost Maddie Hill very early to an ankle injury, but newcomer Mel Debruin peformed admirably in her first game at sweeper, then right back when Jasmine Pickett stepped into the sweeper role.
Running machine Kate Elstone and hard at the ball Neisha Pearson and the always excellent Madi Wilding kept a clean sheet again.
Star Waves player Gina Murphy brought great leadership and great communication and always looked comfortable on the ball.
Jordan Tabakovic played Alexis Pearson through for her first goal around the 20-minute mark.
The second half was much better, the Waves girls started to gel.
Cath Sattler found her touch, Indiah Van Galen and Allana Gilbee worked hard on the wings.
Speedster Alexis Pearson added three more goals to her total in the second half with great supply from Allana Gilbee, Jordan Tabakovic and a precision corner from Cath Sattler. Overall it was a very satisfying performance from the Surfside Waves women.