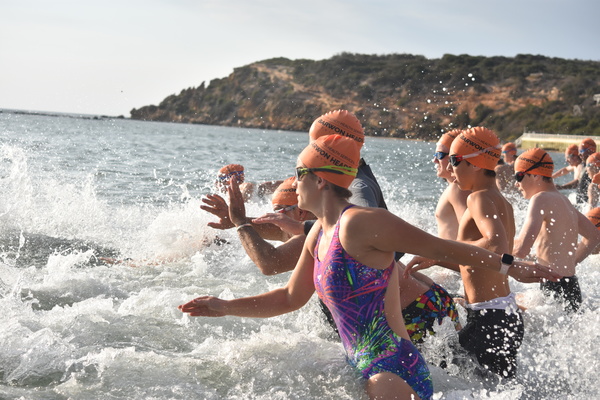 More than 700 competitors took part in the fourth Barwon Heads Triathlon on Sunday 3 March.
A runner up at the Barwon Heads Triathlon last year Kirby Bourke won the 2019 event in a time of 42 minutes and 30 seconds in warm conditions.
The triathlon included a 400 metre swim leg, a 14km bike leg and a 4.4km run leg.
Ocean Grove local Seb Asher came second in the 15-19 male age group with a time of 51:49.