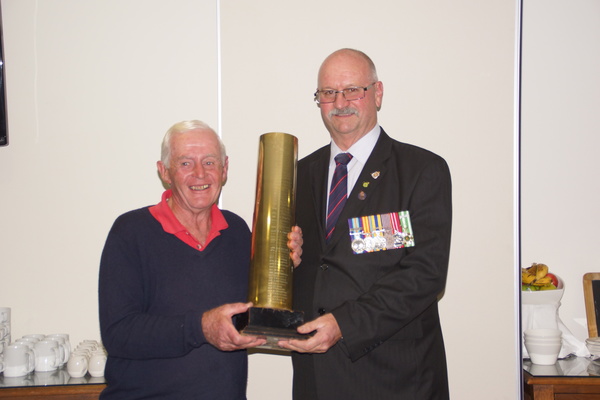 AFTER a hard-fought competition, Hamish MacGowan and Trevor King took the honours in Barwon Heads Golf Club's annual Anzac competition.
Hamish won the Services Cup on 23 April, while Trevor took home the newer Anzac Cup.
The golf club established the Services Cup in 1935, which was restricted to ex-service personal. But as their numbers depleted over the years the field became very small.
In 2014, the RSL sub-branch's committee decided to sponsor a trophy to be named "the Anzac Trophy" open to all golf club members and to be played on the Saturday closest to Anzac Day.
The Ocean Grove Barwon Heads RSL has received large, ongoing donations from the golf club. Maintenance of the trophy is deducted from the club's annual donation.