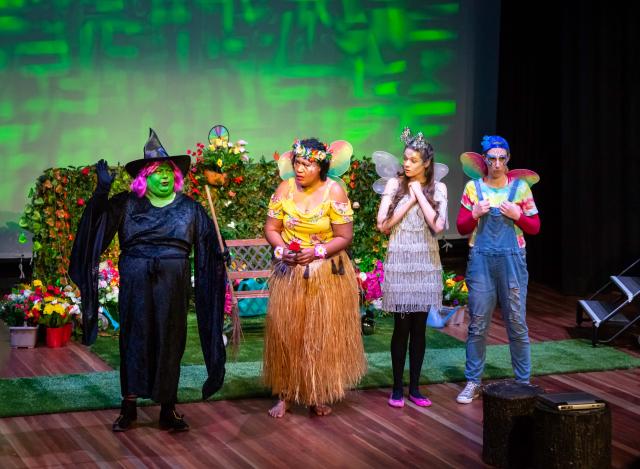 Celebrate winter school holidays at the Potato Shed as resident theatre company Theatre 3triple2 for Kids presents their take on the evergreen pantomime classic Sleeping Beauty, with two shows daily from Tuesday July 5 to Friday July 8.
The King and Queen of the land finally have a daughter who they love and adore – although not all the fairies in the land are happy.
One not so nice fairy (some may even call her a witch) casts a spell on the young princess, declaring that when the princess turns 16, she will prick her finger on a spinning wheel.
The King bans all spinning wheels so no harm will come to his daughter. What happens to Rose, the lovely princess, when she turns 16? Will she prick her finger, and if so, how?
Will the not so nice fairy succeed in wreaking havoc over the Kingdom, or will Rose outwit and outsmart her instead?
In the age-old tradition of pantomimes, you are encouraged to boo and hiss the baddies, and cheer for the noble of character and heart.
Established in 2007, resident Potato Shed theatre company Theatre 3triple2 showcases the best in local theatre on the Bellarine. The annual Winter Solstice One Act Plays and 12×12 Plays support local playwrights, directors and performers in developing their craft.
Theatre 3triple2 for Kids focuses on the young and young-at-heart, producing and performing their take on classic fairy tales.
Book your tickets now at www.geelongaustralia.com.au/potatoshed.