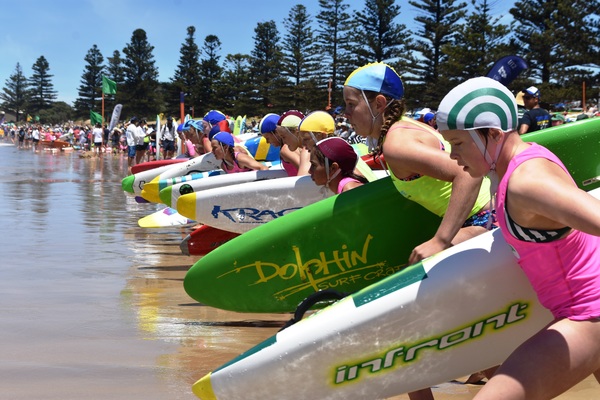 Three new roles were officially filled with the Ocean Grove Surf Life Saving Club's Committee of Management in February.
"OGSLSC is pleased to announce the appointment of three new committee members to fill casual vacancies," club president David Pavia said in a statement.
Jeff Ames who joined Ocean Grove SLSC earlier this season, takes on the treasurer role, Bruce Honey is the new competition manager, while John Fitzgerald re-joins as social manager.
Ames, Honey and Fitzgerald who were sworn into management roles earlier this month took part in a monthly committee meeting on Thursday 21 February.
Ames, who has three children involved at the club, has a wealth of experience in the corporate world with an emphasis on corporate governance, strategic planning and financial diligence.
Honey, an Ocean Grove SLSC volunteer patrol lifesaver, has been involved in club Nippers both as a coach and parent, and done hundreds of hours of water safety as an IRB driver.
Fitzgerald, a life member at OGSLSC, has organised many club social functions including casino nights and presentation nights and was a club member at age 15.
He has competed in senior sport competitions for more than 25 years.
They replace outgoing Treasurer Nick Bohan, departing Competition Manager Donna Greeves and Social Manager Simone White, who stays on as a general member.
White is also the club's current social media coordinator.
IN other developments, OGSLSC life member Chris Paterson was appointed club vice president in January after the resignation of Stephanie Asher.