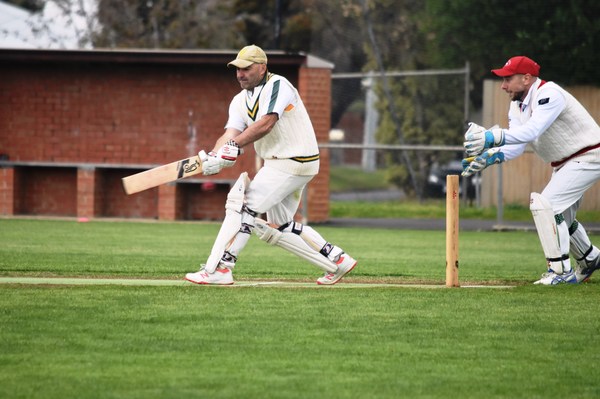 Wallington dismissed Newcomb for just 25 in one of the most amazing bowling performances in the club's history.
What took place in defence of the Wallabies' first innings score of 9/181 (Daniel Harrison 55, Cal O'Brien 45, Jack Cusden 27) rewrote a number of BPCA records.
The Bulls making a paltry 25 all out led by Mick Gill with 5/8 and Jackson Kent 3/8.
It was the lowest score ever conceded in an A grade game by Wallington, while it was also the Bulls' lowest score in the top flight. The win allowed the Wallabies jump into the top four.
In round 6 Wallington took on Little River in A2 Grade and batting first, wickets fell at regular intervals to be all out for 79.
Little River took the points with a 56-run opening stand and taking four late wickets was a very small consolation in a disappointing effort.
Damien Priddle took two wickets to have a reasonable overall game.
C grade took on Little River in round 4 and at 1/63 off 20 overs, the Redbacks were well placed.
The Wallaby bowlers found renewed vigour after the drinks break to restrict Little River to 7/117 off 40 overs. Shane McFeeters took 3/24 while Marc Occhipinti chipped in with 2/12.
The top order made slow and steady progress in the run chase and at 2/80, looked well placed to register a win.
An epic collapse saw the Wallabies fall to 6/81 and then all out for 104.
Wallington took on Ocean Grove the following round and the Grubbers made 6/143 with Dale Palmer picking up two wickets.
A bright start quickly turned into 3/41 and Wallington was on the back foot.
However with Occhipinti (31) and Tony Jones (30) ticking over the scoring, the Wallabies were well placed at 3/95 after 22 overs but another batting collapse saw the Wallabies fall seven runs short.
Despite being winless, Wallington has lost four games in which it was in a winning position late in matches.