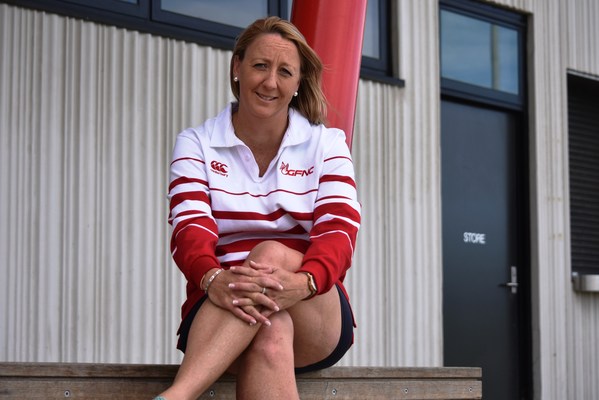 By Mark Heenan
New Ocean Grove senior netball club coach Nikki Cooke has made netball her career and life.
The 42-year-old's involvement in netball spans as a player, coach, supporter, and administrator with AFL Barwon and currently with Netball Victoria.
In November, Cooke was announced as Grubber senior netball coach for 2020 in a non-playing role after the club ended a two-month search to find a replacement for outgoing coach Elyse Howard.
Howard who served a three year stint as playing coach, will remain with Ocean Grove Football Netball Club in 2020 after joining the club's general committee.
OGFNC noted Cooke's impressive netball credentials after her appointment.
"Nikki is a well-known netball presence in the Geelong region, through both her playing career at Bellarine Football Netball League and Geelong Football Netball League level, and her work at AFL Barwon," OGFNC said in a club statement.
A former Leopold player and ex Drysdale netballer, Cooke said the opportunity to coach a local team had been good timing after her recent move to Ocean Grove.
"It was always something in the back of my mind, it was something as I was getting towards the end of my playing career I would definitely look at," said Cooke, a former Under 19s Drysdale coach.
"I enjoy the coaching side of and the development of the younger players.
"I just moved to Ocean Grove, so I was really keen to get involved in the community and give back in a sense and that's always been really important to me.
"A good way to get involved in the local community is to get involved in the local sporting club."
Cooke, a workforce development manager with Netball Victoria and who previously worked as netball manager with AFL Barwon with BFNL and GFNL leagues, has played alongside and against A Grade Grubber players with her playing and captaincy roles with the Geelong Cougars.
"A lot of these girls in the A Grade side I have actually played with at (Geelong) Cougars or played against, there is only one or two I don't know," she said.
Cooke is keen to resume playing netball in the coming seasons after an ankle injury prevented her from taking the court for Leopold in 2019.
She finished in the top 10 in the GFNL B Grade league best and fairest in 2018 and was Leopold's highest vote getter in B Grade.
"Ideally I would like to get back on the court at some point and I won't be probably playing until 2021," she said.
THE 2019 netball season was one of the most successful seasons in the Grubbers' history.
Ocean Grove won the senior D Grade netball title, three junior netball flags in 17/Under Division 2, 15/Under Division 2 and 13/Under Division 2.
"They (Ocean Grove) have had a pretty successful year this year and hopefully with just a little bit of tweaking they can be even more successful and continue that on," Cooke said.
"Ocean Grove have always been a strong club in their junior division and (has) a good development program."
Ocean Grove A Grade finished the regular season in third spot and lost finals to Geelong Amateur and Modewarre in successive weeks.
"We want to continue to improve," she said.
"I think ideally (in 2020) from what I have heard the girls will be definitely aiming for that grand final spot and think they would be disappointed if it was anything less than that."
IN other news, OGFNC ran a strategic planning workshop at Shell Road clubrooms on November 10 organised by sports administration company Terry Dillon Solutions.