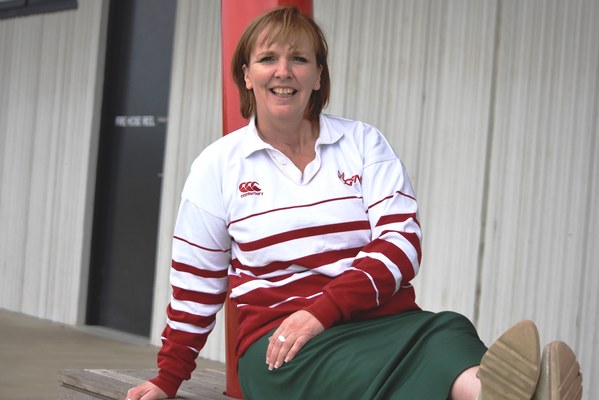 By Mark Heenan
Community minded Gill Hodgson became the newest Ocean Grove Football Netball life member at last month's annual general meeting.
Gill's involvement in the Ocean Grove netball program has spanned across three decades as a player, coach, supporter and voluntary administrator.
The former club director of netball was nominated by Grubber netball stalwart Lorraine Birch.
She joined the Grubbers in the early 1990's and played in a club premiership.
Gill won a club C Grade best and fairest award in 1993 and was a runner up in the league best and fairest.
At the time Gill began coaching Under 15s netball in 1992 and 1993, she became one of the founding members of the netball committee in the 1990s.
"It was a lot of fun (back then) and certainly an essential part of community," Gill told the Voice.
"But it was smaller, so everybody knew everybody else."
Gill returned to the club in 2009 for a second stint and went back to coaching juniors.
She joined the netball sub-committee in 2011 and also spent time as junior netball coordinator.
In 2014, Gill took on the Grubbers' biggest netball administrator role where she spent three seasons as director of netball to make her greatest contribution to club.
She oversaw Ocean Grove Netball Club's transformation from the outdated Draper Street netball facility to the state-of-the-art Shell Road netball courts which boasted four courts in 2015.
"Yes bringing the netball club over (12 months earlier than football at Shell Road was big), but seeing these facilities develop and marrying football and netball at the one facility," Gill said.
Gill said it was an aim when the Shell Road sports pavilion was getting built in 2015 and 2016 to help lay foundations for senior and junior netball success.
All Ocean Grove based Saturday junior and senior netball teams made Bellarine Football Netball Finals in 2019.
"We used to talk about (making finals across all juniors and seniors) whilst sitting in the 'mud'," Hodgson said.
"You lay the foundations for success well before it happens."
THIS season Gill came back after a year off in 2018 and returned to coaching Ocean Grove's 13 and Under 3s in the AFL Barwon netball Friday night competition.