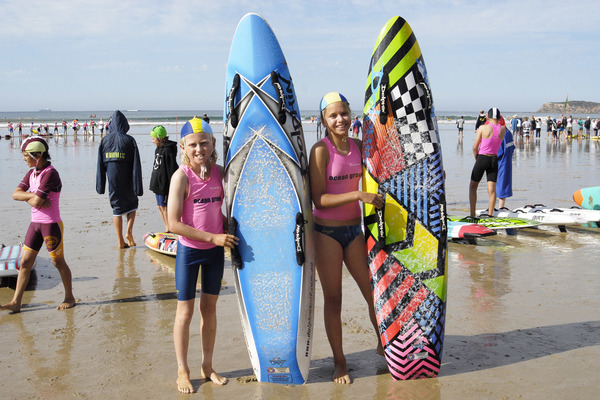 THE 1000 plus state wide competitors on Saturday February 14 at Life Saving Club Junior State Carnival saw Ocean Grove SLSC nippers perform exceptionally well.
The Ocean Grove nippers won events in every single age group.
On Sunday 14 February, at the Western/Surf Coast regional event Ocean Grove SLSC performed well.
Surf Life Saving Clubs from Point Lonsdale to Warrnambool competed at the Sunday based event which is seen as qualifier for the 2016 Victorian Junior Championships.
Ocean Grove SLSC were aiming to qualify for every single event in each age group, and were pleased that the nippers had worked so hard.
From Under 9 to Under 14s, both boys and girls, have qualified for all the events at the state championships which will be held in Warrnambool in early March.
The Under 12 Ocean Grove SLSC girls were a major highlight and qualified in everything including two board relay teams.
All Under 12 girls qualified for individual board race, beach relay team, the swim team, three belt and reel teams where Ocean Grove came first, second and third.
The Ocean Grove Under 10 boys also did well and qualified for everything and will be hard to beat at the Lorne based State nipper carnival on Sunday 28 February.
Ocean Grove SLSC head coach, Sonia Kinsey said the Under 14 boys were great performers across the two days of competition.
"The Under 14 boys have grown another leg in the last couple of months," Kinsey said.
"They have grown, they are more confident and they are not as nervous on the starting line."
The Ocean Grove SLSC nippers, parents and coaching team are pleased with how well the club perfomed.