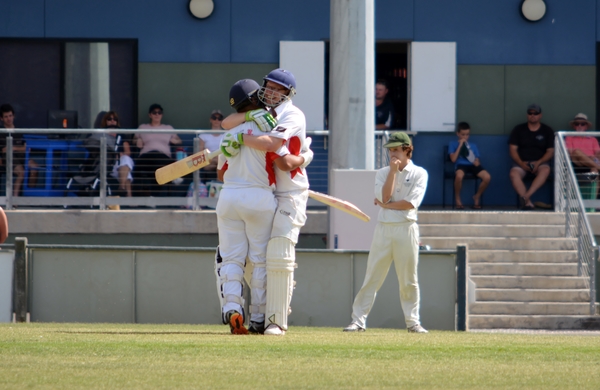 By Justin Flynn
Ocean Grove Cricket Club coach Paul Jubber said his club was preparing well for its opening Bellarine Peninsula Cricket Association (BPCA) clash on October 31.
Jubber said there had been 35 to 40 players training with an average of around 20 each session.
"Training has had its challenges with restrictions and not being able to move between groups," he said.
"We're excited about the numbers. It's good for people to get out and enjoy it after being locked down for a fair while."
Flynn Hardiman returns to the club this season from Geelong City and Fletcher Keck is back from North Geelong.
Hardiman will add to the fast-bowling stocks.
Star batsman Michael Kenneady has indicated he will be at training before round one.
Jubber said Swan Hill fast bowler Josh Wooding had also been training with the club.
"He was looking to be playing cricket with Fitzroy Doncaster, but with restrictions in Melbourne he's come down here," he said.
"He's weighing up his options. If district cricket doesn't go ahead, he'll probably play here.
Jubber described Wooding as a "fast bowler who hits the ball hard".
Jubber said the one-day game format this season was exciting.
"Any team that has genuine depth with their batting and bowling will benefit from one-day cricket," he said.
"We feel that depth is one of our strengths.
"We have terrific variety with our bowling stocks."
Jubber is also a fan of the competition moving permanently to one-day cricket even after COVID-19.
"It gives everyone a chance to bat and bowl each week," he said.
"I really like the increased participation levels that one-day cricket provides. Players don't have to commit to two weeks.
"I have raised it with the BPCA over the past few years. We're not developing cricketers to play for Victoria. If you want to represent Victoria, go and play Premier cricket.
"We're community clubs and play cricket to be social and actively involved.
"If you've got a 14-year-old kid playing C grade you want him to bat and bowl each week. Anything to increase the levels of participation."
Jubber said the A grade premiership this season was a "wide open affair given the changed format", but said Anglesea, Jan Juc and Queenscliff would be strong.