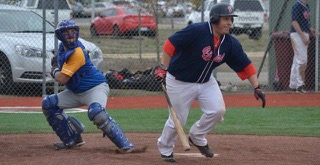 THE Bellarine Bears Baseball Club is excited by the new 2016 season following the first month of competitive games.
The Wallington-based club currently has three senior teams in A Grade, A Reserve and C Grade this year.
The club has fielded three junior teams with Under 12s, Under 14s and Under 16s sides, and a team in the local t-ball competition.
The Bellarine Bears have had a great start to 2016 season as all three senior teams had been placed in the top four after the first four rounds.
The club's focus for 2016 continues to be its junior programs that aim to get children of all ages involved in sport and the club.
The next double header will be against the Saints with A Grade and A Reserves playing at home at Wallington on Saturday 21 May.
For more information about the club, contact Matt Connell at secretary@bellarinebears.org.au or visit the Bears Facebook page and website at www.bellarinebears.org.au.