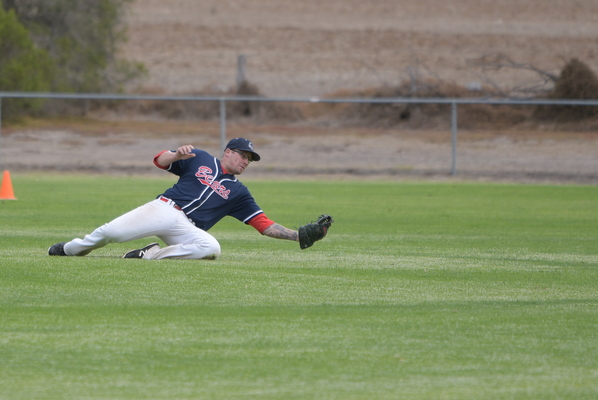 Bellarine Bears A Grade notched up wins against Lara 5-3 before the Easter break and win number three for the season last weekend with a solid win over Guild 9-2.
The Guild win saw some timely batting by a number of players including Wayne Visser and Lewis Weldon allowing Bears to score seven runs in the 2nd inning.
Pat Bracken had a good day with the bat and pitched five innings keeping Guild quiet. Brock Wells and Wayne were solid in defence and Wells pitched the last inning to lock Guild out.
A Reserve played its first game of the season at home, losing to Guild 3-0. Matt Sage was outstanding on the hill with young guys Sam Lazarus and Jye Robinson fantastic in the field.
Geoff Rome hit a massive shot to the fence for a double.
B Reserve played away and had a great 8-5 win against Guild. Chris Dunn pitched the entire game with great support from his fielders. Matt Connell turned in a great game with three hits and double plays with Don Vella.
Chris Campbell took some great catches in centre field.
C Grade Blue had a tough start to the season losing to Lara. Christina Cameron started on the hill and threw 92 pitches.
Two new players for Bears Blue – Chantelle Baker and Sam Gillard – both made contributions. Laura Hudson was as reliable as ever behind the plate.
C Grade Red went down 17-9 at Ballarat with juniors Isaac O'Brien and Cole Malcolm getting their first senior start. Isaac and Paul Cameron pitched for the Bears, but Ballarat was in form with the bat.
A promising start with solid fielding and aggressive batting.