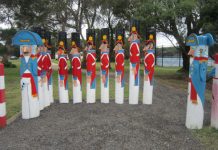 'VILLAGE by the Sea' Barwon Heads proudly proclaims itself. The popular ABC series Seachange changed Barwon Heads from a sleepy hollow to a bustling, thriving...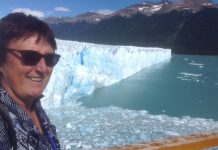 OCEAN Grover Leigh-Ann Johnson took the trip of a lifetime recently. After overnighting in Buenos Aires, she flew to El Calafate where she joined a...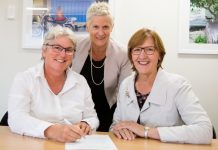 BELLARINE Secondary College took steps to prevent violence against women this month by signing up to the Respectful Relationships program. The college will run the...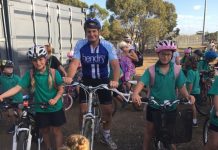 By LUKE VOOGT WESTERN Victoria Region MP Simon Ramsay jumped on his bike this month, joining Surfside Primary students for National Ride2School Day. "Being physically active...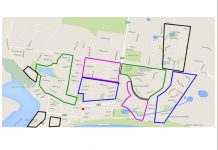 Collection times for Good Friday: Blue: 9-10.15am. Purple: 10.15-11.15am. Green: 11.15-12.30am. Black: 14-15.30am. The Terrace traffic lights will be manned from 9am to12.30pm.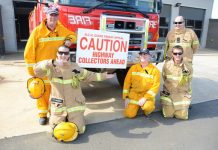 OCEAN Grove firefighters will hit the road this month, collecting money for this year's Good Friday Appeal. Local firefighter Lee Bickley hopes the brigade can...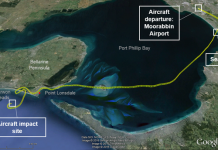 THE Australian Transport Safety Bureau (ATSB) last week released the flightpath of the airplane which crashed off the coast of Point Lonsdale on 29...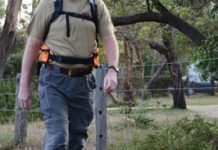 By LUKE VOOGT TWO old Diggers - one of them Ocean Grove's Brigadier (ret.) Phil Edwards - will walk across the UK in May to...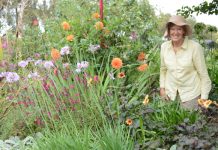 By LUKE VOOGT ELIZABETH Vorrath has a garden full of vibrant colour. But it's her view of Port Phillip Bay that makes it special. "Lot's of...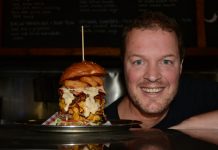 THE Piping Hot Chicken Shop got some state-wide attention last month, appearing in Buzzfeed's "25 Things You Should Definitely Do In Victoria". Owner Ben Chudoschnik...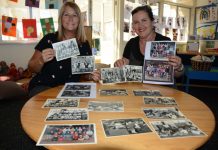 OCEAN Grove Preschool is searching for pieces of its history as it celebrates its 50th anniversary this year. Teacher Diane Gardner is leading the search...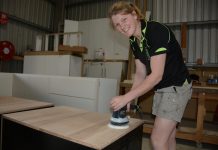 By LUKE VOOGT FUSION Cabinets apprentice Kate Elstone will head to Nepal for World Wood Day this month to show her skills to the world. "I'm...