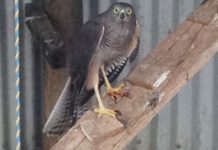 AT LAST there has been some decent rain over the past few weeks, which has been a relief. There have been some glorious balmy sunny...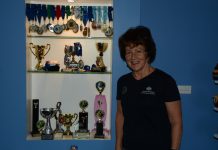 By LUKE VOOGT OCEAN Grove powerhouse Elaine Janes is off to Hobart next month, to attempt a new record at the Australian Masters Weightlifting Championships. Elaine...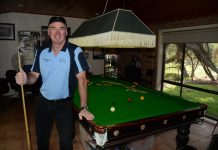 By LUKE VOOGT Ocean Grove Snooker Club will celebrate decades of potting balls and mateship at its 40th anniversary this July. Wallington bricklayer Jeff Itzatt...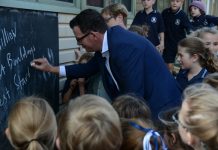 By LUKE VOOGT VICTORIAN Premier Daniel Andrews received a celebrity welcome as he visited Ocean Grove Primary (OGPS) today, promoting the State Government's $4m grant...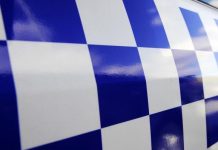 POLICE charged a 25-year-old Barwon Heads man on his learner's permit this week for allegedly driving at 120km/h through a 50km/h zone in Ocean...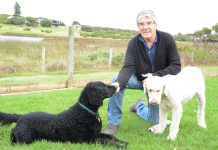 By LUKE VOOGT EMPEROR Drive resident John Corlett fears for the safety of his dogs after receiving threatening anonymous letters recently in the mail. "I don't...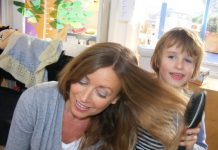 LOCAL youngsters at Woodlands Preschool pampered their mums (and grandmothers) for Mother's Day this year. The pre-schoolers did their mothers' make-up and finger nails, and...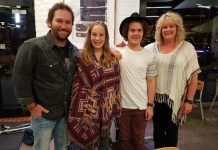 THE Von Robertsons represented Ocean Grove in this year's Geelong After Dark, filling the Waterfront Kitchen with their sweet mix of blues. It was Andrea...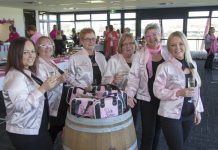 By LUKE VOOGT ALMOST 300 local ladies in pink packed the Shell Road Reserve Pavilion last weekend, raising thousands to support local women with breast...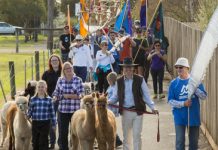 By LUKE VOOGT MOUNTAIN to Mouth came to a spectacular end at Barwon Heads this weekend with the burning of its centrepiece artwork - Canoe. Ocean...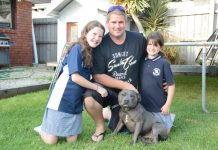 OCEAN Grove's Peter and Rebecca Baxter will join 500 people at a cystic fibrosis (CF) gala night this month, in hope of finding a...
THE Committee for Bellarine will hold a community forum this month to give residents a chance to help shape their future. Committee spokesperson Meredith Telfer...