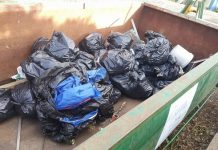 BARWON Coast workers again cleaned up after inconsiderate revellers this month, collecting a whopping 53 bags of rubbish in just 100 metres of dunes. A...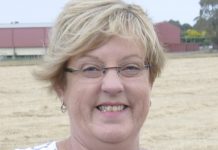 OCEAN Grove suffered another spate of break-ins on Monday night 23 May with five businesses on The Terrace again being the target of thieves. Ocean...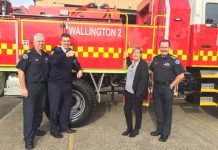 TOP CFA members and Bellarine MP Lisa Neville were at the Wallington Fire Brigade on Sunday, for the handover of its second tanker. CFA Operations...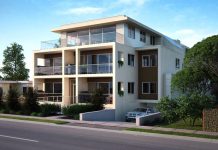 By LUKE VOOGT THE Ocean Grove streetscape will change dramatically over the next few years, with a number of buildings over 10 metres tall planned...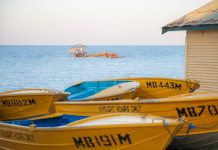 WHEN a lot of people think of St Leonards (and Indented Head), they immediately think 'fishing'. The jetty is a great spot for catching squid....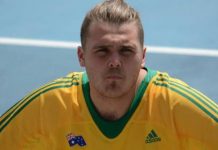 By LUKE VOOGT ROTARY, Lions and Ocean Grove Bowling clubs are joining together to support Ned Weatherly's quest to be Ocean Grove's next Olympic champion. They're...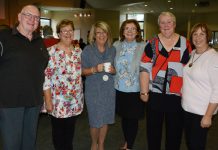 By LUKE VOOGT THE Ocean Grove community came together on Thursday 19 May to fight cancer, raising a record $3700 at Wave's Biggest Morning Tea. The...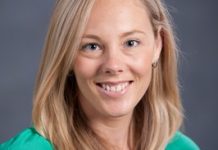 BELLARINE Osteopathic Centre is a brand new osteopathic clinic dedicated to lifetime health and wellness for your mind, body and spirit. Principal practitioner Samantha Palmer...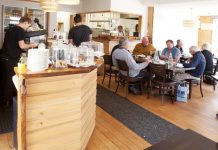 THE weather is turning cooler and that's when we all tend to enjoy a warming cup of coffee or snack. Napona is the place to...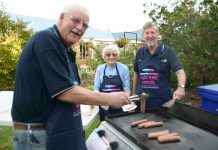 BARBECUES raising funds for a local cause are a regular fixture for the Ocean Grove Barwon Heads Lions Club. Shoppers can often catch the scent...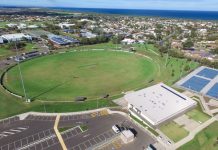 STEVEN Penman took this aerial shot of Shell Road Reserve in Ocean Grove. It shows the precinct in graphic detail. What a wonderful facility...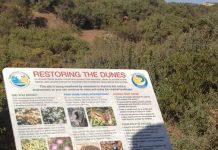 THE Federal Government provided $2380 for Ocean Grove Coastcare this month to help rejuvenate the local coastline. The funding is part of a $37,405 grant...