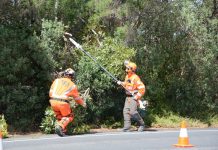 By LUKE VOOGT STRONG winds wrought havoc in Ocean Grove and the Bellarine on 18 March, felling several trees and causing traffic hazards on major...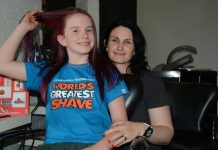 BY LUKE VOOGT OCEAN Grove's Eliza Ansell added a rainbow of colour to her hair this month, raising $1,522 for leukaemia research so far in...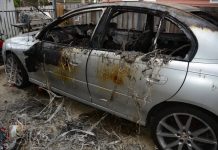 By LUKE VOOGT RESIDENTS of a Sunset Strip house woke in shock at about 1am, 17 March, to find their car ablaze in their carport. Smoke...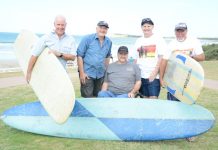 By LUKE VOOGT IAN Duckworth's "Ocean Grove Surfing the Sixties", is a journey in time to when Kombis cruised the coastline and Mals dominated the...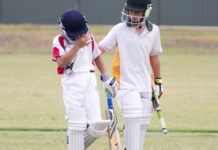 THE Collendina under-13s finished the home and away season in fourth position, booking them a semi-final against cross town rivals Ocean Grove Swans who...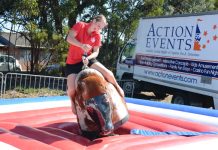 THOUSANDS basked in the afternoon sun at the 21st Ocean Grove Primary School Apple Fair last Friday, enjoying a panorama of apple-themed treats. The smell...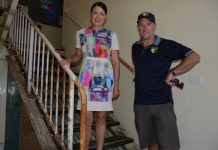 By LUKE VOOGT FEDERAL Labor candidate for Corangamite Libby Coker visited Ocean Grove Surf Life Saving Club (OGSC) this month to forecast a "significant contribution"...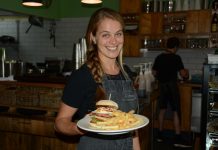 THE Driftwood Cafe has been serving scrumptious, wholesome food for almost three years now. The popular Ocean Grove meeting spot has just completed extensive renovations...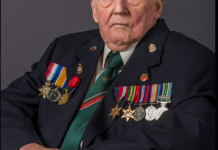 By LUKE VOOGT OCEAN Grove recently said goodbye to local identity Owen Holbrook, who was a resident of the town for 80 years. Owen died on...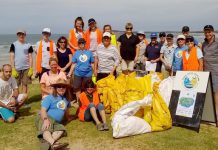 By LUKE VOOGT MORE than 30 volunteers collected a "disappointing" amount of rubbish at Main Beach for Clean Up Australia Day on 6 March. Barwon Coast's...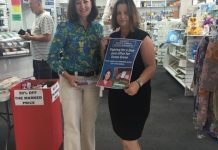 FEDERAL Corangamite MP Sarah Henderson visited Market Place this month, to launch a campaign for a second post office in Ocean Grove. "It is very...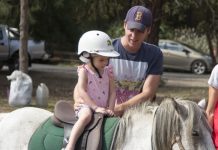 THOUSANDS enjoyed a day of strawberry delights this month at Wallington Primary's 32nd Strawberry Fair. Some of the fair's treats were so popular they sold...